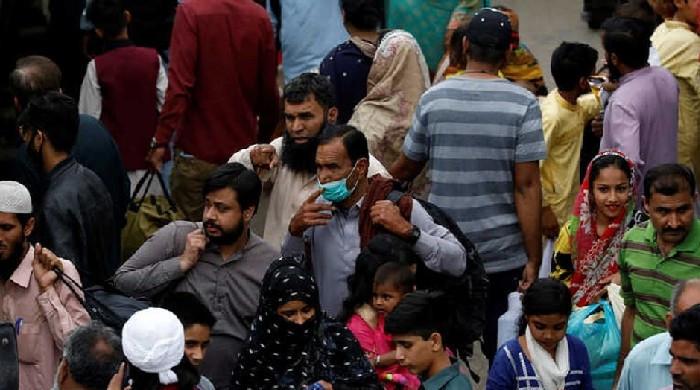 ISLAMABAD: Alarm bells are ringing as Pakistan's Cowed 19 positive rate reached 9.06 percent on Thursday morning for the first time in almost three months.
The country last recorded a positive corona virus rate of 9.12% on May 10.
According to the latest figures from the National Command and Operations Center (NCOC), 5,661 new corona virus infections have been reported in the country in the last 24 hours, with 62,462 tests being carried out.
The figures show a sharp rise in the number of daily cases and deaths and active cases as Pakistan continues its fight against the deadly fourth wave of the virus.
During the same period, more than 60 more people were killed than 19, bringing the national death toll to 23,635. The number of active cases is 77,409.
However, the number of recovered patients is 952,616 and the total number of cases in the country is 1,053,660, according to NCOC figures.
According to the province-wise breakdown, the total number of cases in Sindh is 392,433, in Khyber Pakhtunkhwa 146,485, in Punjab 360,494, in Islamabad 89,117, in Balochistan 30,880 and in Azad Jammu and Kashmir 25,778. And 8,473 in Gilgit-Baltistan.