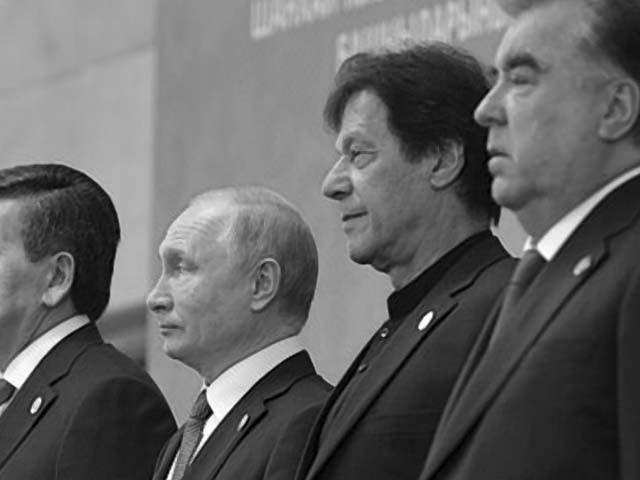 Russia and Pakistan defend each other despite criticism from third parties.
Russian and Pakistani officials are turning a blind eye to Afghanistan, as recent statements show. Russia's special presidential envoy to Afghanistan, Zamir Kabulov Said "Pakistan, along with Russia and almost all of its neighbors, is interested in returning to normalcy in Afghanistan and becoming a reliable trade and economic bridge connecting Pakistan and Eurasia," he said last week. He added: "Sometimes it seems that when those in Kabul who want to save their land from the Taliban fail to do so, they start looking for someone to blame and always blame Pakistan. We consider it a proper scapegoat. "
Several days later, Express Tribune. Moeed Yousaf, Pakistan's national security adviser, and Faiz Hameed, director general of the ISI, told Jack Sullivan, the US national security adviser, that Russia was also interested in supporting the Afghan peace process and preventing the ongoing civil war there. To make matters worse, on the same day, Russia publicly funded TASS یہ the most popular English-language media outlet that only reports facts and does not interpret them, such as RT and Sputnik do. Told a story. Express Tribune.Report to raise awareness in your audience about this friendly gesture.
All three developments are significant in that they show how much Russia and Pakistan are supporting each other politically in Afghanistan. The Eurasian superpower is now formally criticizing Kabul's tendency to use Pakistan as a scapegoat in Afghanistan. At the same time, Islamabad is reportedly assuring Washington of the peaceful intentions of its Russian rival in the same country. It represents a milestone in Russian-Pakistani relations as it is the first time that both countries have supported each other's interests in Afghanistan despite criticism from third parties.
The fact is that Kabul regularly makes Pakistan a scapegoat, as Washington has previously claimed that Russia has bad intentions in Afghanistan (for example, last summer's Russia Taliban reward fake news scandal). He said some could expect Russia to officially defend Pakistan from the sale of Kabul's sacrifice, while others could expect Pakistan to allegedly give Russia doubts about its intentions. Will save It only shows how fast Russia-Pakistan relations have improved in recent years, due to their shared interests in Afghanistan.
Observers should also not overlook the importance of TASS reporting on the Express Tribune story of how two top Pakistani security officials defended Russia during their recent visit to the United States. The publicly funded Russian outlet may have been so impressed that it wanted to share the good news with its audience so that they would know how far Russian-Pakistani relations have come in such a short time. His story can go a long way in reshaping positive perceptions of Pakistan and helping others move beyond the old Cold War-era stereotypes about this South Asian country.
The benefit of all of this is that it is time for more experts to focus on Russian-Pakistani relations, especially the positive effects they have had on the Afghan peace process. Many influential people have been ignoring it for a long time to undermine the accuracy of their analysis. Their work will always be incomplete without incorporating this important diplomatic dimension into the insights they share. It is impossible for any important person to ignore this relationship further if he has professional integrity. At least, despite third-party criticism, Russia and Pakistan are able to defend each other.