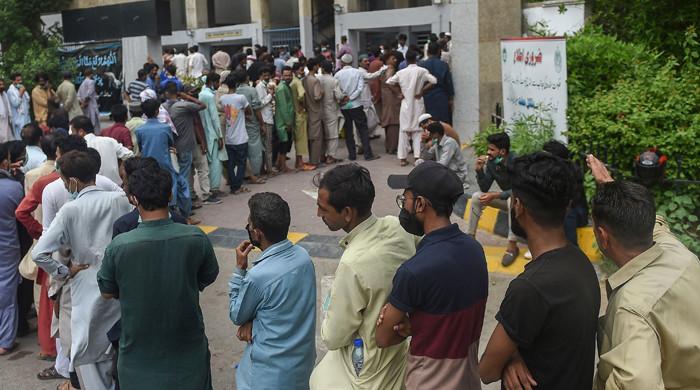 KARACHI: Sindh Health Department officials on Thursday said that there is a shortage of synoform, synovik and asthenazine vaccines in the port city, as thousands of people have started arriving at vaccination centers every day.
Vaccine stocks at Expo Center, Dao Ojha Hospital and Sindh Government Children's Hospital have been depleted, while supply to vaccination centers in New Karachi, Liaquatabad and Lyari has been suspended, health department officials said.
Officials said the first dose of the Synoform, Synovik, and AstraZeneca vaccines was not being given, while fewer jobs were available for those receiving the second dose.
He said that majority of people are being vaccinated against modern vaccines.
Health department officials said that after the government increased the number of vaccination centers, people started visiting nearby and drive-through vaccination centers.
He said it would take at least a week for more vaccines to arrive in the province.
Vaccination centers have been flooded since the government announced fines for immunizations, including blocked mobile SIMs and restrictions on access to offices, restaurants, shopping malls and transport.
Later, in a statement, a health department spokesman clarified that there was no shortage of vaccines at the expo center.
The spokesman said the department sent 30,000 doses of Synovik to the vaccination center this morning, while 900 doses were already available there.