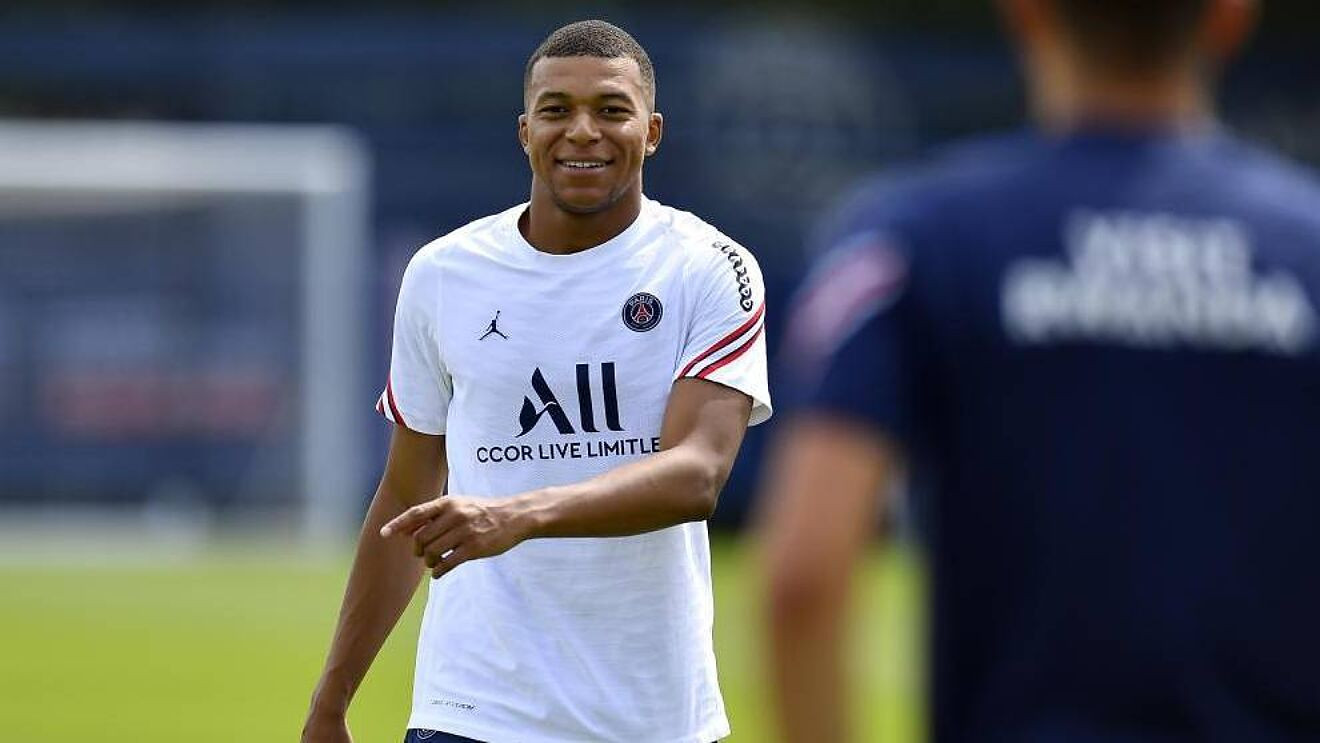 Paris:

Paris Saint-Germain will try to reclaim a much-strengthened League One title, with a new season set to begin in France at the end of the season, but the return of clubs caught in the economic crisis.
Lego 1 kicks off on Friday when Monaco play Nantes a week before one of the continent's other major competitions.
The French sport, though, is struggling to keep up with rivals in England, Spain, Germany and Italy, with its clubs affected by the combined effects of epidemics and a broken broadcasting deal with Spanish company MediaPro.
Lilly's title win in May was significant and he deserved better than winning the league in an empty stadium, but last season in League 1 was played behind closed doors.
This time, full-capacity, unveiled crowds will be allowed in from the opening weekend.
However, with the introduction of a coveted health pass in France, announced by President Emmanuel Macron last month, anyone participating in sports can be given a full vaccination, a negative corona virus test or a recent recovery from the virus. Evidence must be provided.
Local authorities will still have the power to impose restrictions on the crowds, as France faces an increase in cases due to the Delta Warrant, but promises to return large numbers of signals point to the time to come.
"I really hope that in our next match we will be able to play in front of a full stadium," said Valentin Rongier of Marseille.
"The energy they provide drives us forward. That's what we play for. Last season was very difficult without supporters."
Following MediaPro Fisco, which in a matter of four months turned a record four-year broadcasting deal into dust, Amazon agreed to pay 250 million euros (29 296 million) a year to broadcast the majority of Lego One matches.
However, the LFP has found itself embroiled in a legal battle with Qatari-owned Ben Sports and domestic pay TV channel Canal Plus worth 332 million euros a year, with the remaining two games to be shown per week. Want to do
Against this background, it is not surprising that most French clubs are unable to spend heavily in the transfer market.
According to the person in charge of the DNCG, the financial supervisor of French football, the situation is disappointing.
"Most clubs are unlikely to survive the season unless their owners put in a lot of money," Jean-Marc Meckler said recently.
Six-time champion Bordeaux was already on the verge of bankruptcy before being bought last month by Luxembourg-born businessman Gerard Lopez, who previously owned Lily.
PSG, backed by Qatar, is certainly an exception as they strive to regain the crown they won seven times in the eight years before last season.
He has signed veteran Real Madrid center-back Sergio Ramos, Liverpool and Netherlands midfield star Giorgione Vignaldom and Italian goalkeeper Gianluigi Donaruma-Euro 2020 best player-free transfer.
He also reported 60 million euros from Inter Milan to sign fullback Echraf Hakimi.
Coach Mauricio Pochettino has extended his contract until 2023, but one person who has not extended it is Killian Mbapi – his contract is now in its final year.
Lilly's victory last season means that the success of the PSG title cannot be underestimated, but the contenders are barely in line.
Lilly has lost his brilliant coach Christophe Galtier to Nice, while goalkeeper Mike Magnan has gone to AC Milan.
Jocelyn Gourvennec replacing Galtier was a troubling choice for many supporters.
Lyon has a new coach at Dutchman Peter Bose and has lost star player Memphis Depp from Barcelona.
Despite heavy debts, US owner Frank McCourt has backed a major recruitment drive in Marseille, but perhaps the most realistic threat to PSG will come from C ڈیte d'Ivoire.
Monaco will be hoping to build a third-place finish last season under Nico Kovacs, while along the way Galtier can make ambitious good – owned by British group Aeneas – real challengers.