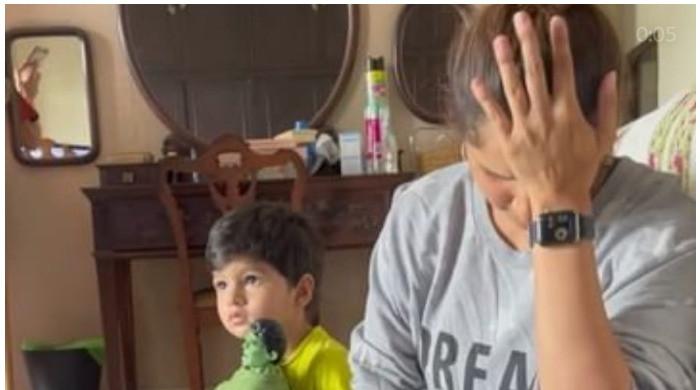 If anyone wants to know how to choose a toy for the little ones, how can they become anxious mothers with a little girl, they should check out Sania Mirza's latest Instagram reel which she shared on Thursday.
The Indian professional tennis player has fully shown the worries of a mother whose child is never satisfied with toys.
In the video, Sania is upset holding two superhero toys. She can be seen licking her lips with an old Bollywood song.
She gives each toy an angry look, jokingly hits them on the head, and then throws them to the ground.
"How many superheroes will be enough for my easy?" Sania asks in the caption of the post.
Sania proved her acting prowess well, but the call to prayer sitting in the background has no definite idea of ​​'what her mother was doing'. There is no doubt that this is the most beautiful thing in the video.