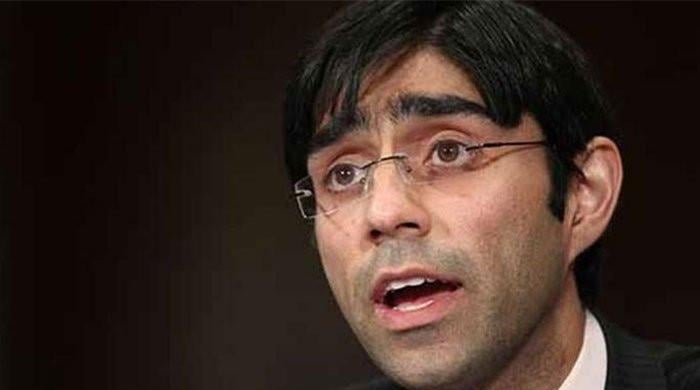 Moeed Yousaf, Pakistan's national security adviser, said Friday that Pakistan was concerned about the deteriorating security situation in Afghanistan, adding that peace in the country was in the best interests of both Washington and Islamabad.
Moeed Youssef held a press conference in the US capital in which senior officials from the Biden administration, including NSA Jack Sullivan, discussed the security situation in the region due to the escalating violence in Afghanistan.
He said the two countries should look to the future instead of looking to the past when it comes to Afghanistan. "We are concerned about the current situation in the country," he stressed.
"Unfortunately, Afghanistan is blaming Pakistan for its failures," he said.
"I have come here on the instructions of Prime Minister Imran Khan to find a political solution to the Afghan problem," Moeed Yousaf said.
The NSA stressed that Pakistan wants fraternal relations with all countries. Referring to the friendship between Islamabad and Beijing, he said that China has helped Pakistan in strengthening our economy.
At the press conference, Yousuf denied his statement about Washington's lack of dialogue with Islamabad. Financial Times. Earlier this week.
"The president of the United States has not spoken to the prime minister of such an important country that the United States itself says that in some cases, in some ways, in Afghanistan – we are struggling to understand the signal, right?" Yousef told the UK Paper.
Briefing about his visit to the US, Yousuf said he had held detailed discussions with US investors on Pakistan's economic security.
In response to a question about the Financial Action Task Force's (FATF) terms, Yousef said he had not spoken to US officials about the matter.
Pakistan has completed work on 26 of the 27 points of the FATF Action Plan. Everyone knows about the Indian NSA's statement on Pakistan on the FATF issue.
In response to another question about Afghan refugees, Moeed Yousaf said they should settle in their own country and not move to other countries.
His response to the issue came a day after the US State Department asked Pakistan to keep its borders open for Afghan refugees.
"Therefore, in a place like Pakistan, it will be important that their borders remain open," a senior State Department official told reporters.