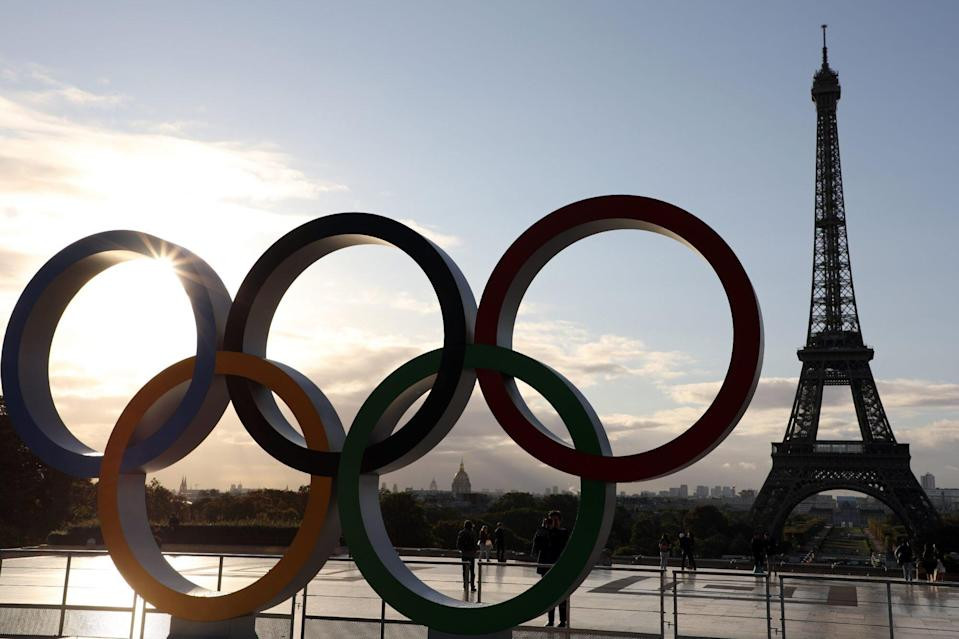 Tokyo:

The organizing committee of the Paris 2024 Olympics will try to set a world record on Sunday when they wave from the Eiffel Tower and fly what they hope will be the biggest flag ever, from Tokyo to the French capital for the Olympics. As part of the delivery.
The traditional reference to the Olympic flag occurs during the closing ceremony of a game when it is handed over to the mayor of the next host city.
When Paris Mayor Anne Hidalgo receives the flag with Olympic rings from IOC President Thomas Bach during the closing ceremony of the Tokyo 2020 Games on Sunday, another flag will be hoisted from one of the most recognizable monuments in the French capital. Will
"We look forward to an extra year for this moment (after the Tokyo 2020 Games were postponed due to epidemics)," Paris Games chief Tony Eastingwitt told a news conference on Friday.
"The passion is very strong. We want to start with a world record. It's the biggest flag ever.
"It's more or less the equivalent of a football field. So it's true that it will be huge. This will be the first world record of Paris 2024 as it will be the largest flag ever.
"We are fortunate to have the 'most beautiful flag bearer in the world' with the Eiffel Tower. So our challenge is to be able to hoist this flag, and fly it over the Eiffel Tower in Paris.
He did not say whether it would be the French flag, the Olympic rings or the 2024 Games logo. "Suspense," he said.
Paris, which will host the Games just 100 years after the last Olympics in 1924, will also visit the country for the Olympic flag in Tokyo to kick off the excitement for the first European Summer Olympics since London 2012. Will .
Heidelgo said the Olympic flag would visit France. "It's a symbol of Olympic values ​​and we want to share it."
"It arrives in Paris and will not be safe from the citizens who are involved," he said.