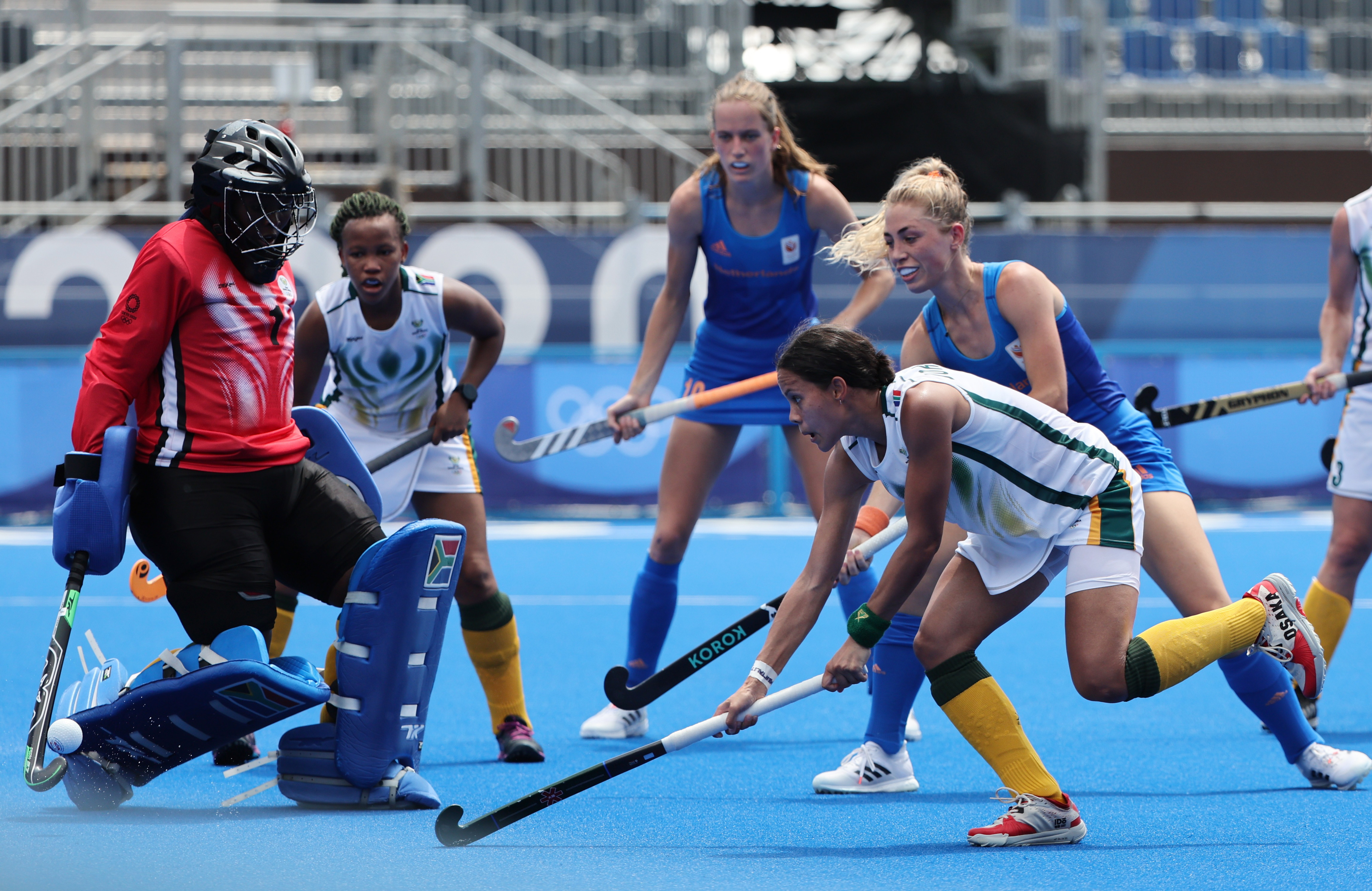 Tokyo:

For hockey players, the Olympics are a final stage in which they can demonstrate their skills so that they can move to a competitive league, such as a club in Europe.
But corona virus epidemics created logistical hurdles due to travel restrictions and put pressure on the club's budget, making it difficult for players to move after the 14-day Tokyo Olympics hockey tournament ended on Friday.
"The thing about the Olympic Games is that there is a kind of agreement that the athletes are at their best right now," said Shane McLeod, who gave the Belgian men's first Olympic gold as head coach on Thursday. ۔
"It's a supermarket where you can see all the goods at a high level."
Mustafa Qasim, a young South African, won the hearts of international hockey fans when he scored against Belgium and the Netherlands in Tokyo 2020 and gave his country a 4-3 victory over Germany.
The 19-year-old forward's brother, Dayan, who is 22 years old and also plays as an attacker, also caught the attention of many in South Africa's group stage games. South Africa is ranked 12th in the world.
"They have some speed and real skill," said Arthur van Doren, Belgium's 2017 World Player of the Year.
The pressure to show the best hockey at the Olympics is just as great for women athletes.
"I think it's very important to play here," said Maho Segawa, a 25-year-old midfielder for the Japan women's team.
Segawa hopes to play in a competitive Dutch league or a club in another European competition, such as Belgium or Spain, to improve his hockey skills and style.
"It would be a plus if I could gain experience, so I think I want to go as soon as possible," said Segawa, who worked for half a season on loan at a Spanish club in 2017.
But the Cowboys 19 crisis has increased travel bans.
Before the Belgium final, McLeod said, "It stopped things. It didn't stop him completely. There are still some of you who travel across and want to do that."
"You can't just go for two weeks and then come back, not like that anymore. It really should be a two to three year commitment."