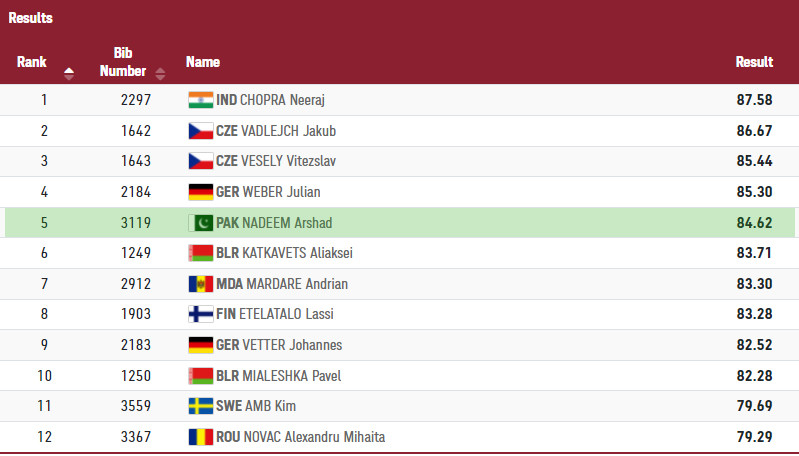 Pakistan's Arshad Nadeem competed in the javelin throw final of the 2020 Tokyo Olympics on Saturday, becoming the first athlete in the country to reach the stage in the event.
His first throw saw him cover a distance of 82.4 meters, while his second throw was considered a failure.
India's Neeraj Chopra leads with a throw of 87.58 meters, Arshad had to throw at least 83 meters to enter the top eight, who will then compete for medals. Arshad covered 84.62 meters in the third and final throw.
Arshad then threw for the fourth time and covered a distance of 82.91. Maybe he was saving energy for the last two throws.
Arshad's fifth throw had a minimum distance of 81.98 meters out of all his throws.
An extreme end to the season for Arshad at the Olympics. His last throw was misunderstood and his best throw would be at 84.62 meters, which is far from the end of any podium position.
India's Neeraj Chopra won the gold medal with a throw of 87.58 while two Czechs won the silver and bronze medals.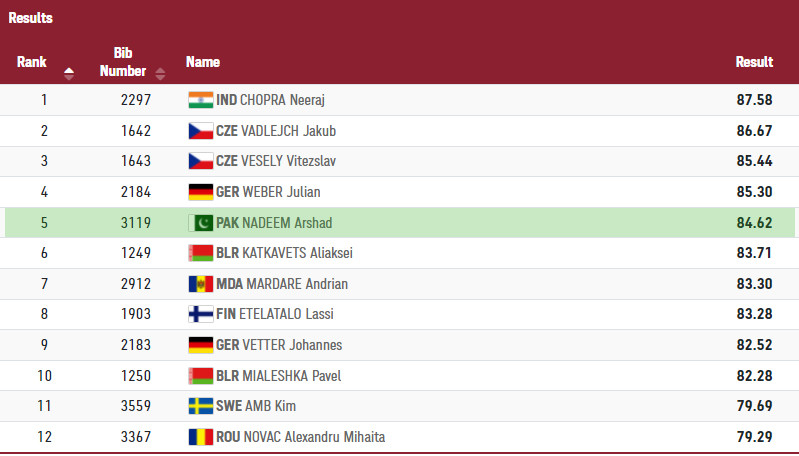 Pakistan fielded 10 athletes at the 2020 Tokyo Olympics and none of them won a medal for the country.
Meanwhile, world number one javelin thrower, German Johannes Waiter, also failed to qualify for the top eight, his first throw being 82.52 meters, while his second and third throws were fouled. He finished ninth, unable to compete for medals.