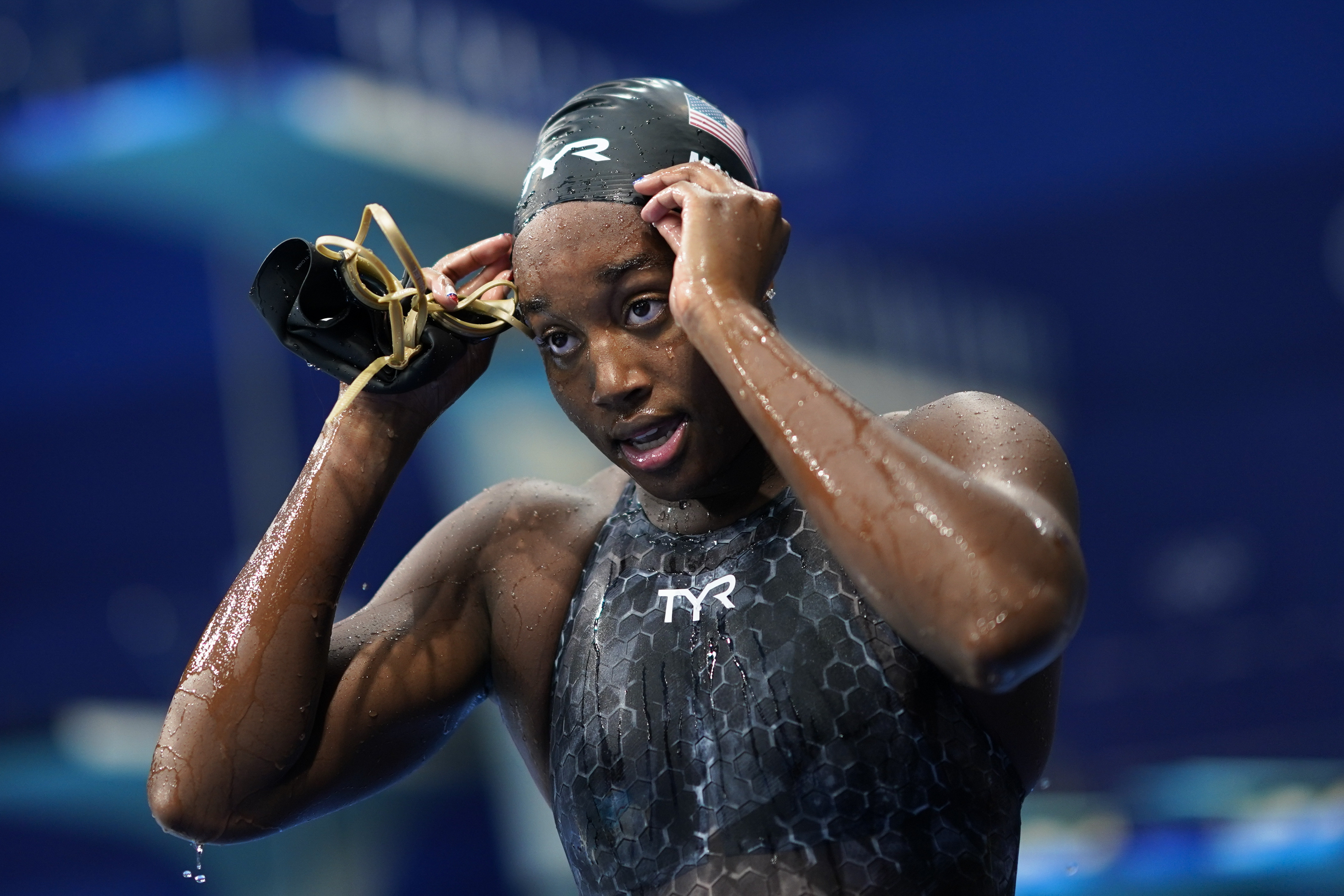 Tokyo:

US Olympic swimmer Simon Manuel says athletes do not need to be interviewed by the media immediately after the losses because sports stars consider them "mentally and emotionally exhausting".
In a recent call to protect athletes' mental health, Manuel said elite rivals were "not obligated to give people our whole soul" after publishing poor results.
"Please stop interviewing players after a disappointing performance before they have time to act on anything," he tweeted.
"Trust me. They gave their all. People don't need to know anything else at the moment."
Manuel's campaign in Tokyo went unplanned after the spectacular Games in Rio – where he won two gold and two silver, becoming the first black swimmer to win an individual title at the Olympic Pool.
The 24-year-old had to settle for a single relay bronze in Japan, holding back tears after failing to reach the 50m final.
"I went there and tried and dared to possibly fail," he told reporters.
Manuel said that if the players refused to speak to the media after the defeat, they were in danger of being labeled "losers", but they were often not in the mood to do so.
"Look at us with emotion," he said.
"It's mentally and emotionally exhausting to try to act on the fact that people have already seen you fall short of the goals you've set for yourself by answering questions in unison. Has worked on a stage bigger than. "
Manuel revealed at US Olympic trials in June that he had experienced an increase in heart rate, insomnia, depression, anxiety and fatigue.
His comments came as fellow American Simon Byles highlighted the athletes' mental health and was expected to win a number of gymnastics events.
Japanese tennis player Naomi Osaka, who was a top figure in the Tokyo Games along with the Bulls and struggled under pressure, has also questioned the role of the media in the game.
Osaka withdrew from this year's French Open after refusing to meet the media's mandatory promises, claiming it was detrimental to his mental health.
He likened the post-traditional news conference at the Grand Slam to "kicking people down".