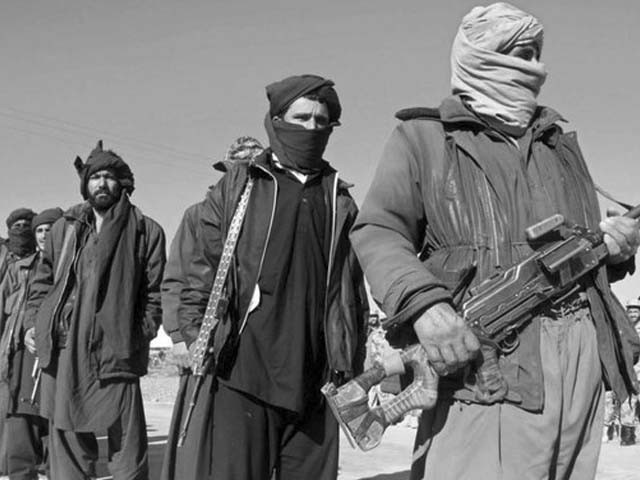 The Taliban's growing independence could be a wild card in regional affairs.
To protest Islamabad's visa requirements for Afghan citizens, the Taliban closed the Chaman Spin Boldak border crossing with Pakistan, one of Afghanistan's international trade routes. Talks are reportedly underway to reopen the site, but the fact remains that all this proves that the Taliban are not Pakistani proxies. If they had, they would not have closed this border crossing, stranded hundreds of trucks on both sides and publicly demanded Pakistan to change its policy.
For its part, it can be understood that Pakistan is very sensitive about its border security issues at the moment as it does not want uncontrolled influx of refugees / refugees into the country, worrying about terrorist infiltrators among them. Mand, and wants to escape. Anything that can further the international impression that it is passively facilitating the Taliban's nationwide offensive. This unexpected controversy indicates that the Taliban are becoming increasingly independent actors, truly out of the control of any foreign player.
This development was partly made by Pakistan recently when the United States lost its advantage over the group after announcing on the same day that it intends to complete its withdrawal from Afghanistan. Pakistan can do little to further influence the group, which has encouraged them to close the border crossing. The Taliban intend to take advantage of Pakistan and reverse the previous dynamics. This would be a very worrying scenario if it had a negative impact on regional connectivity projects.
For example, the Taliban could bargain hard to change the terms of the February agreement if it builds the Pakistan-Afghanistan-Uzbekistan (Pakafuz) railway if it successfully returns to power. This is not to say that it will sabotage the project's potential as it also benefits from the completion of the transit fee out-of-pocket and accelerates the reconstruction of Afghanistan if foreign investors invest in a significant production and / or trans. Shipments turn into outposts, but only because it can be complicated to implement in the early stages of construction.
It remains to be seen whether the Taliban make similar demands on Afghanistan's other neighbors whose border crossings have recently been seized, or whether Pakistan is an exception. The first scenario is less because those countries are not as old as Pakistan is discussing this issue. They do not trade as importantly with Afghanistan as Pakistan does or it will not affect them as much as it does, although it hinders their future plans to trade with the rest of the world through this country through Pakafs. Will put
Regarding Pakistan's other scenario of remaining a regional exception, the Taliban may argue that Islamabad has a responsibility to meet its demands, considering how many Afghan citizens (most of them) Ethnic Pashtuns are, as are many members of the group (economic migrants or refugees). There is a way to put international pressure on.
Foreign, and especially Western, media may see an opportunity to put pressure on Pakistan to exacerbate the humanitarian crisis in Afghanistan by blaming it, even though the Taliban are responsible. In addition, some countries in the region may be affected by the narrative of this potential information war and may put pressure on Pakistan to reconsider its visa policy in order to advance the Pak Army plan so that the Taliban can be seen in this scenario. Basically become hostages.
The solution to this dilemma is for Pakistan to formally inform all relevant stakeholders what is really happening and why, although without doing so it should not be done in public to anger the Taliban and possibly the matter. To make matters worse. He should be reminded that Pakistan has the sovereign right to formulate its own border and visa policies but it wants to do so in its national interest. The Taliban are playing opportunism and taking humanitarian aid hostage as part of a political game against Pakistan.
This objective observation reinforces the credibility of Pakistan's earlier claims that it has benefited the Taliban greatly in recent months and that the group is certainly not a proxy for the country. It should also encourage Pakistani strategists to formulate their respective policies on Afghanistan in view of this new development. The Taliban's growing independence could be a wild card in regional affairs, making planning for the future more difficult than ever.