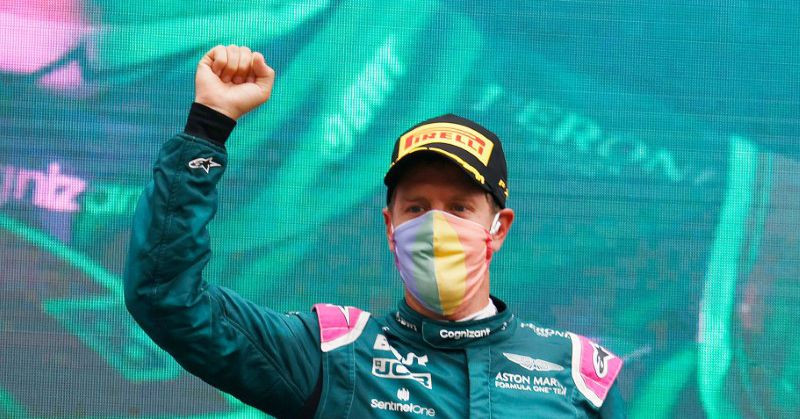 London:

Formula One officials on Monday rejected Austin Martin's request for a review of Sebastian Vettel's Hungarian Grand Prix disqualification, a decision that extended Lewis Hamilton's championship to eight points.
The German, a four-time world champion, lost the August 1 race by a surprise victory to Alpine's Esteban Okun and lost second place after not needing a liter of fuel.
Disqualification means that seven-time Mercedes world champion Hamilton inherited the position and earned two extra points in his fight with Red Bull rival Max Versatapen.
This took Ferrari to third overall, ahead of McLaren, and increased Williams' points to 10.
The team still has a separate appeal and said it is considering its position.
Officials said after listening to a video that Austin Martin had discovered a faulty fuel system, "which would have resulted in fuel leaks during the race," which was responsible.
Aston Martin had earlier said he estimated the car should have 1.44 liters left.
"In the original decision, the guards simply accepted the fact that there was not enough fuel in the tank. The question of what caused the situation has been left out of consideration," officials said, explaining their decision.
"The F1 Technical Regulations explicitly require the remaining one liter and do not allow any exceptions under what circumstances or for what reasons it may be dispensed with."
Austin Martin requested a review on the grounds that he had discovered "significant new evidence" that was not previously available to him.
This proved to be an analysis of more than 100 channels of data related to the fuel system, which officials admitted that a new factor has emerged in the failure of the fuel system.
However, he added that it was not related to the decision.
The statement said that in order to be able to verify a "relevant" fact, Austin Martin had to present facts that actually left more than a liter of fuel.
"Explaining why this requirement cannot be met is not related to the decision on whether the rules have been violated."