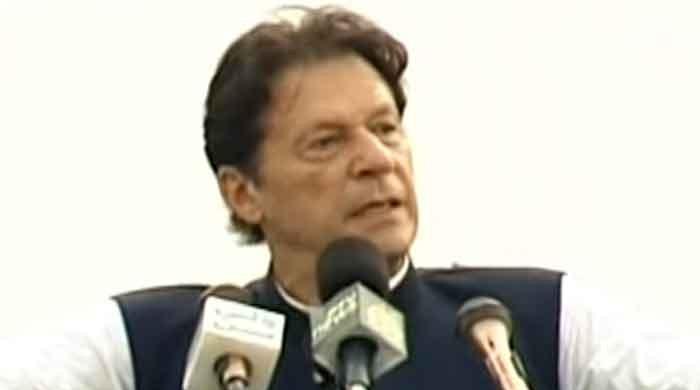 KARACHI: Prime Minister Imran Khan on Tuesday inaugurated a shiplift and transfer system at Karachi Shipyard which will help improve the efficiency of the shipping sector.
The Prime Minister inaugurated the event by touching the electronic panel. Federal Minister for Maritime Affairs Ali Haider Zaidi, Minister for Defense Production Zubeida Jalal, parliamentarians and Pakistan Navy officials were also present.
The ship's elevator will act as a large lift platform to lift the ship out of the water for the dry docking shore and bring it back into the water when the work is completed.
The ship transfer system is designed with its electro-hydraulic trolleys to transport ships from the elevator to the dry berth.
The Prime Minister has arrived in Karachi on a one-day visit to review the progress on projects funded by the federal government.
Big obstacles.
Meanwhile, addressing the inauguration ceremony, Prime Minister Imran Khan said that Pakistan had not developed as fast as it should due to money laundering and corruption.
"Since I have grown side by side with Pakistan, let me say on this occasion that we [as a nation] They were not progressing and reaching their potential as we thought.
Prime Minister Imran said that instead of standing on their own feet and using their intelligence, Pakistanis lost their way.
"We have become an import economy and Pakistan has started relying on foreign aid," PM Khan lamented. "We did not recognize our strength. Whenever one starts relying on crutches, his body deteriorates," he added.
Citing the example of the state of Madinah, the Prime Minister said that Allah asks Muslims to learn from the example of the Holy Prophet (PBUH). Get up problems.
Highlighting his government's priorities, Prime Minister Khan said that Pakistan must end its dependence on imports and attract foreign investment in the country.
He said that it was also important for the country to eradicate money laundering so that the dollars earned could not go out of the country.
The Prime Minister expressed happiness that Pakistan is finally on the path to prosperity, paying tribute to Chief of Naval Staff Amjad Niazi for taking the initiative to launch the Ship Left and Transfer System.