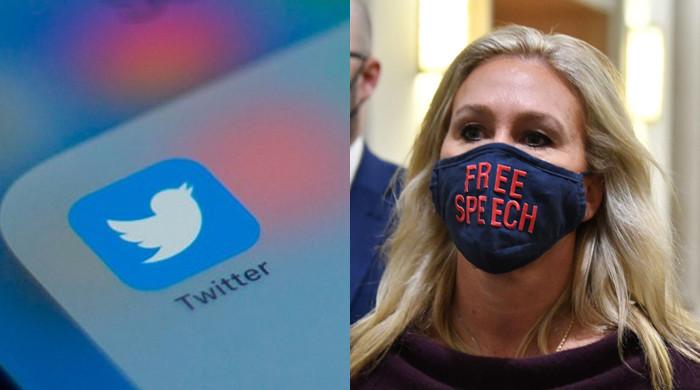 WASHINGTON: Twitter on Tuesday suspended the account of controversial US lawmaker Marjorie Taylor Green, a staunch supporter of US Republican President Donald Trump, for a week over a "misleading" tweet about the corona virus vaccine.
A tweet sent Monday said the US Food and Drug Administration should not give final approval to the anti-corona virus vaccine, adding that they were "failing" and did not stop the spread of the virus.
Twitter called the message "misleading" and suggested that users consult with US health officials about the use of vaccines and masks.
A Twitter spokesman said in a statement: "The tweet you are referring to is in line with our Covid 19 misleading information policy." AFP.
Due to repeated violations of the Twitter rules, the account will remain in read-only mode for a week.
The seven-day suspension comes with a fourth breach of the site's terms of use, according to Cuid's misinformation platform rules.
If Georgia's Congresswoman breaks the law again for the first time, she could face permanent sanctions.
Green accused Twitter of telling her the truth and tweeting what many people were saying.
Lawmakers have been staunch supporters of Trump and have made baseless claims that Democrats have rigged the 2020 presidential election.
In February, he apologized for his past support for QAnon conspiracy theories but was stripped of his two committee responsibilities.
Then in May, he repeatedly equated the mask mandate with the Nazis, forcing Jews to wear yellow stars in war-torn Germany.