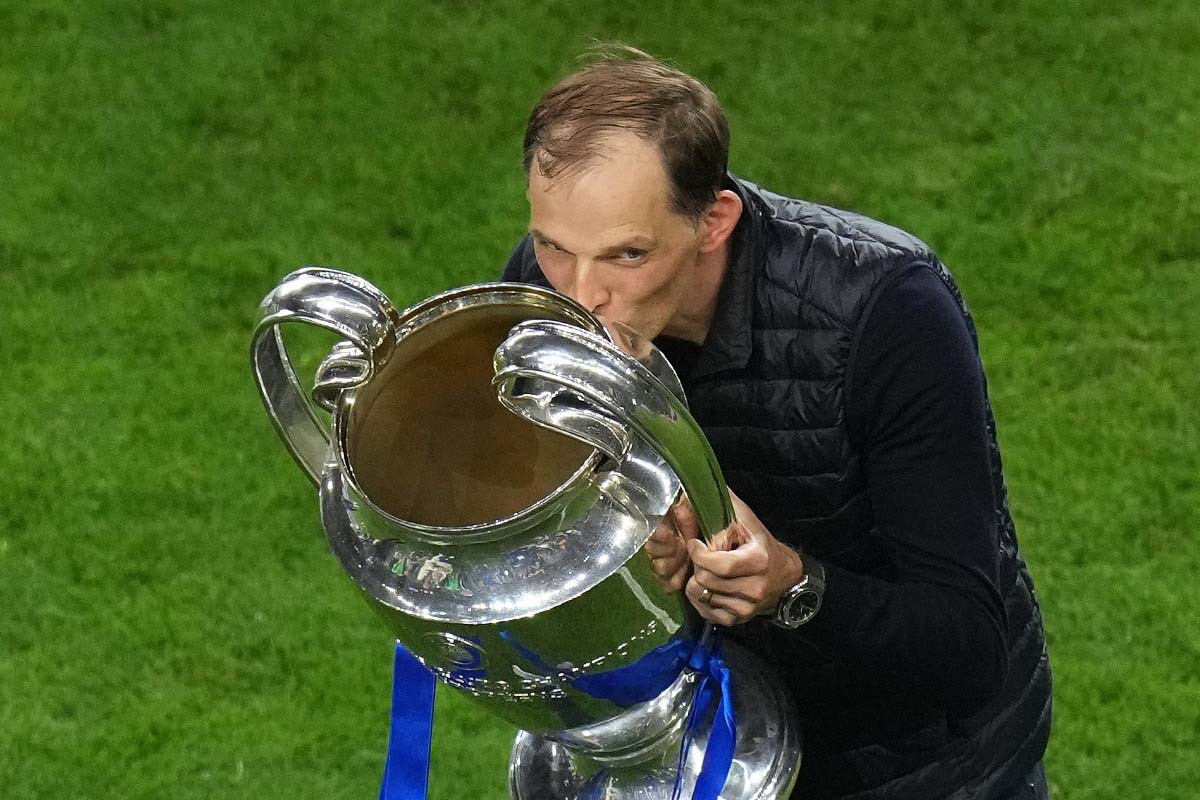 Belfast:

Chelsea will be looking to start a new season as they finish last with the last silverware when European champions face Europa League winners Villarreal in the UEFA Super Cup in Belfast on Wednesday.
Thomas Tachel's impressive performances since taking over the Blues in January have raised Chelsea's hopes of challenging him in all competitions this season, most notably Romelo Lukaku's club record fee of 97 million euros (5 135 million). Along the way back to Stamford Bridge.
Touchel's side beat Manchester City to win the Champions League in May, just five months after it replaced the sacked Frank Lampard with ninth-placed Chelsea in the Premier League.
The victory in Porto was Chelsea's third over City in six weeks by the end of the season. He now has a long-term goal from Pep Guardiola to become the English champion.
"We want to win, we want to compete and of course we want to succeed," Tochil said before his team's return to competitive action in Northern Ireland.
"It's in Chelsea's nature and of course we are ready for the challenge.
"We will try to compete for every title we enter, but I also think that if we can maintain the same quality, attitude and effort that we showed last season."
As many of Europe's traditional giants have succumbed to the economic consequences of the corona virus epidemic, the support of billionaire Russian oligarch Roman Abramovich has once again allowed Chelsea to strengthen in times of crisis.
Last summer, Edward Mandy, Ben Chellwell, Hakeem Zech, Kai Hawartz and Timo Werner were awarded 2 220 million for the Champions League.
Now Lukaku looks set to return almost four times the amount sold seven years ago to provide the missing piece of a proven goal scorer.
The Belgian forward's move should be completed on Saturday against Crystal Palace before the opening of Chelsea's Premier League, but will not be registered in time to face Villarreal.
Instead, Werner and Hawtz will be tasked with getting their second season off to a better start in England.
After a slow start, Hawtz improved his value to million 71 million with the winning goal in the Champions League final.
The 22-year-old was one of the few star performers for Germany in the disappointing Euro 2020.
"I think we have a lot of goals this season. The Champions League title is not enough for us, we want to win more and that is our goal for the season."
"Now in the stadium with the fans, they give you a lot of support. I feel very relaxed. I like it here, I like the city and I like the club, so everything is fine."
A crowd of 13,000 will fill 70% of Windsor Park this week.
While Chelsea have been accustomed to picking up trophies on an annual basis for almost two decades since Abramovich took office, Valerie's goal is to back his first piece of silverware when he beat Manchester United on penalties in Gdansk. Of
Unai Emery have now won the Europa League four times, but have never won the Super Cup since their last three victories with Sevilla.
The former Arsenal and Paris Saint-Germain boss believes Chelsea will be the "best team in the world" this season, but is hopeful that they will suffer a European Championship hangover in which many key players train just before the season. I will join.
"Chelsea have Italian and English internationals who have not returned until this week. Their starting line-up will not be like the Champions League final," said Emery.
"Hopefully they'll fire the wrong shot from the start."