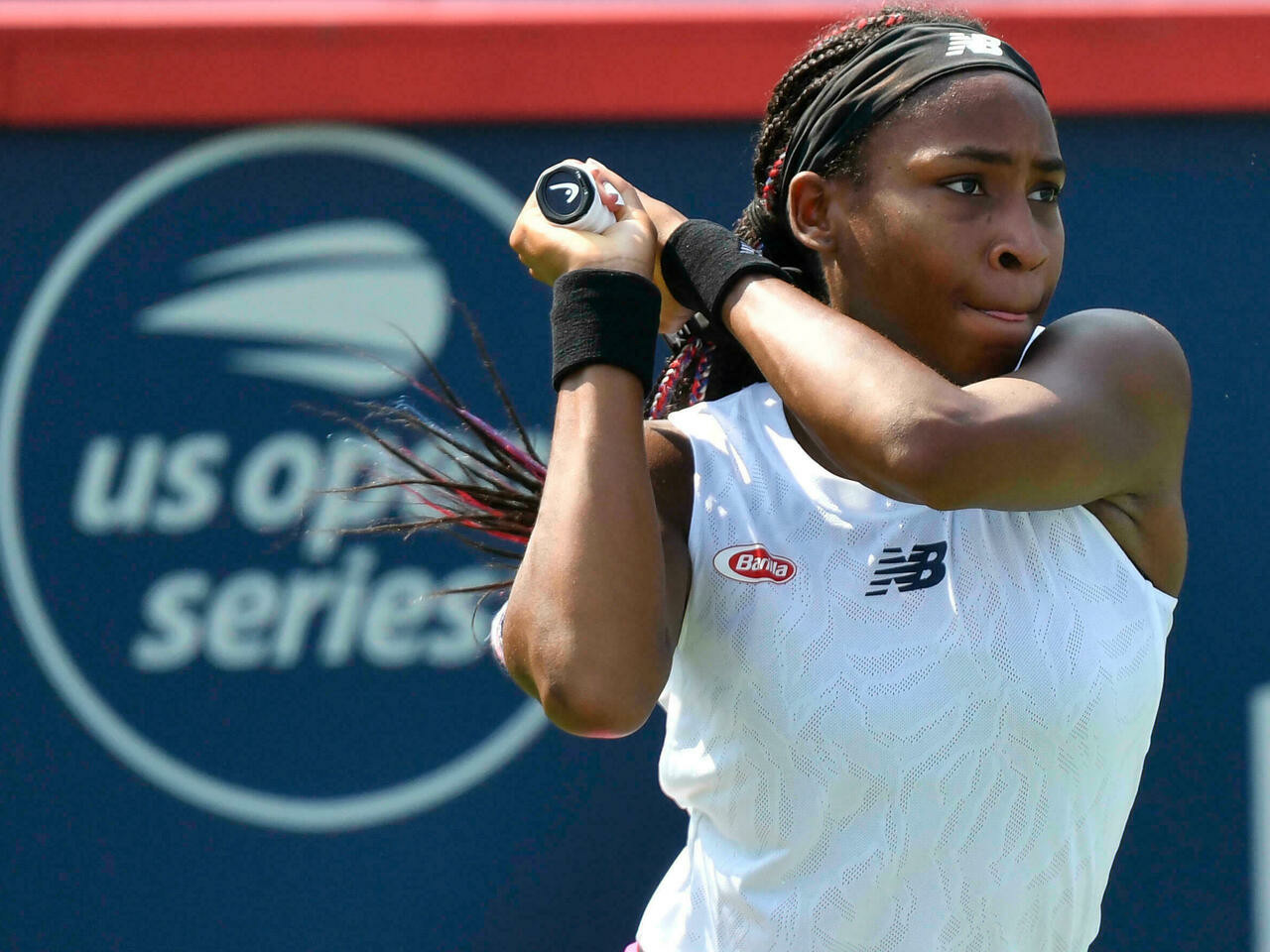 Montreal:

Olympic absentee Koko Goff played his first match since Wimbledon on Tuesday, beating Anastasia Sivastova 6-1, 6-4 to advance to the second round of the WTA Hardcourt Tournament in Montreal.
The American teenage girl had to cancel her planned trip to Tokyo on her way to Japan.
"It was a terrible time, but the actual experience wasn't too bad," Goff said.
"I had no symptoms other than the loss of odor. My father and my brother had it at the same time so I didn't have to quarantine alone. They didn't have many symptoms either.
"We were lucky. I know that unfortunately other people were not so lucky.
The 17-year-old eighth seed overcame the bitterness of his career with a 67-minute victory on a Canadian court.
The win was Guff's first win in the series after losing his first three against Livita's Sevastova.
"I can't sit here and lie and say I didn't think about it," Goff said of his losing record against Sevastova. "I definitely thought about it.
"Our last pair of matches that we split the sets almost every time. I just focused more on that match and didn't worry about the previous matches."
Goff came back from an early breakdown in the second set and advanced to his second match point.
In 2018, finalist Sloven Stephens also fell 2-4, beating Diana Istramska 6-4, 1-6, 6-4.
Stephens badly lost seven of Yastremska's 27 winners but managed to win almost one in two hours.
She reached the end of booking for a clash with top-seeded Arena Sabalinka, winning 15 of the last 19 points.
Australian Open quarter-finalist Jessica Pegola of the United States defeated another Baltic, beating Annette Kontaveit of Estonia 5-7, 6-3, 6-3.
Britain's No. 1 Johanna Conta, another who missed Tokyo due to an unfortunate virus test, reached the second round in her first match since mid-June as China's Zhang Shui retired with a leg injury. Zhang won the first set 6-4 but was trailing 5-2 in the second when he left.