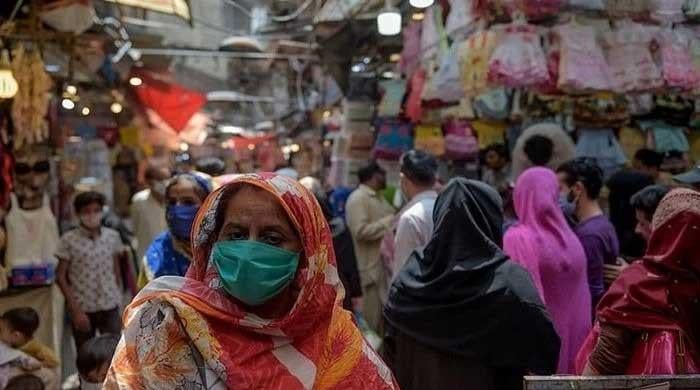 ISLAMABAD: In the last 24 hours, 81 more people have lost their lives in Pakistan and more than 4,800 people have been infected with the virus.
According to the National Command and Operations Center (NCOC), 4,856 people tested positive for the virus after taking 64,890 Covid 19 tests on Wednesday. This brings the positive rate to 7.50.
The total number of active cases in the country has risen to 84,177, while a total of 972,098 people have so far recovered from the virus.
With the latest count of 81 deaths, the total number of deaths has risen to 24,085.
The total number of confirmed cases in Pakistan is 1,080,360.
A day earlier, the number of deaths due to corona virus in Pakistan exceeded 24,000 after 86 deaths were reported in the country.
Overall, there has been no significant increase or decrease in corona virus cases across Pakistan, however, Sindh lifted its lockdown on Monday.