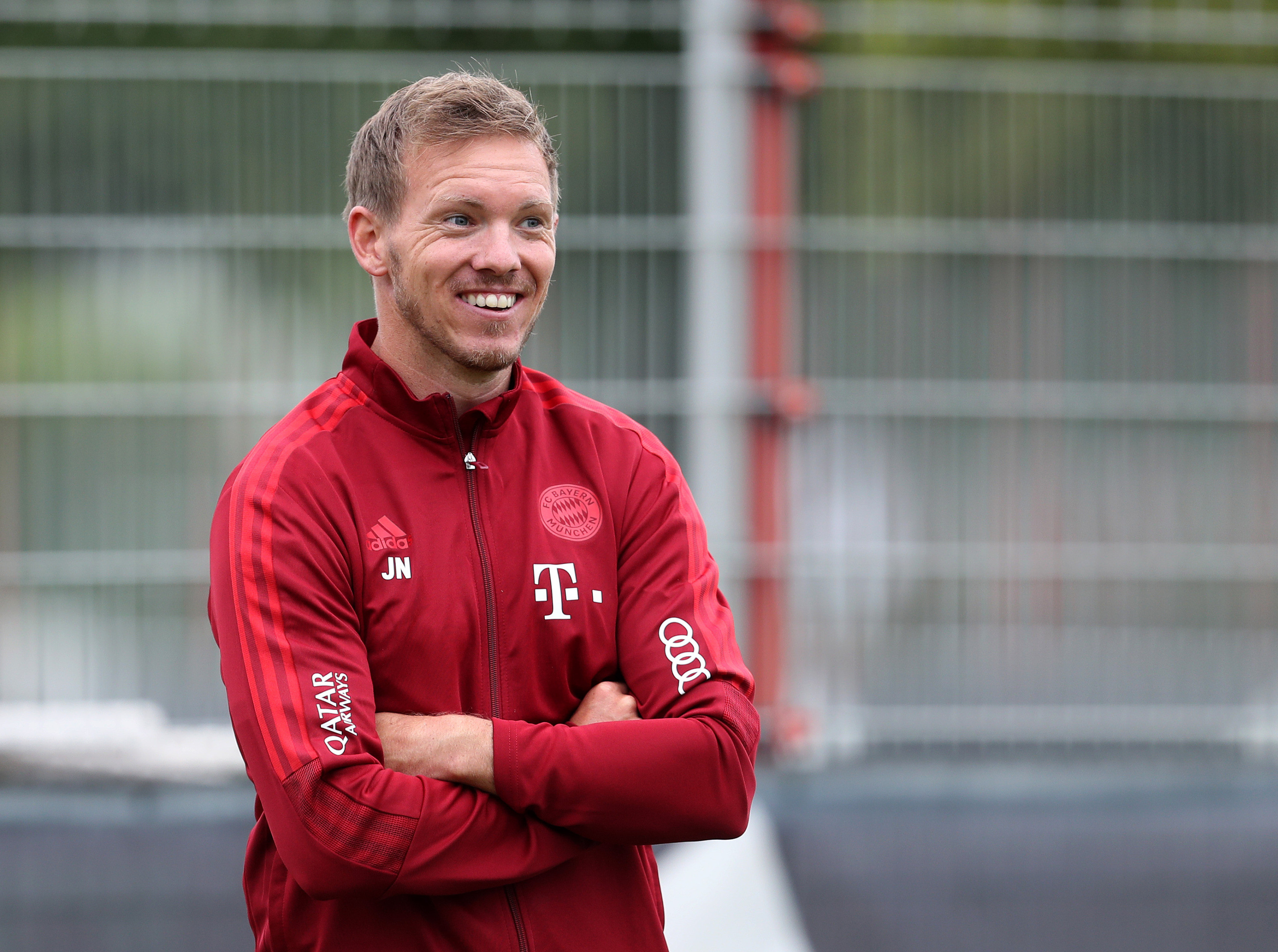 Berlin:

The new Bundesliga season begins on Friday with Bayern Munich's new head coach Julian Nagelsman under pressure to claim his tenth league title for the Bavarian giants in his first year.
After his predecessor Hansie Falk took charge of Germany, Naglasman, 34, now faces the biggest challenge of his young coaching career.
He proved his mettle with Hoffenheim and RB Leipzig, who led to the semi-finals of the 2019/20 Champions League.
But keeping Anna in check at Byron's star-studded squad, while maintaining the club's irreplaceable thirst for success, will test him to the fullest.
"If I don't win anything here, it's my responsibility," he told the club's magazine bluntly.
Its first competitive game is on Friday in Borussia Mچnchengladbach to launch a new league campaign.
Naglesman is still chasing his first win with Byron after three defeats and four pre-season draws.
The 2-2 draw against Ajax was between losses to Cologne, Munichladbach and Napoli, who won 3-0 against the near full-fledged Byron Side in Munich.
After just celebrating his birthday in the month of Los, Naglasman is a year younger than club captain Manuel Neuer and just 13 months older than star striker Robert Lewandowski.
It will be measured in terms of titles at Byron, where Falk lifted the bar by winning the Champions League, the Bundesliga and the German Cup in 2019/20.
Bayern reportedly paid a five-year contract to Naglasman after allegedly paying Leipzig 25 million euros (29 29 million) for his services.
His most important task is to rebuild Byron's back four after the departures of defenders David Alaba and Jerome Boateng.
It will have to rapidly integrate new signatures such as France's center-back Dwight Apimecano and England's under-21 left-back Omar Richards.
Byron has won the Bundesliga every year since 2012/13 and must win the tenth straight German League title for fans and the board.
Oliver Khan, the club's new CEO, insisted that "success at Bayern must come very soon."
"Our rivals are going to hunt us down like never before, so we have to be prepared for that.
"We want to be in the top three in Europe," he added.
Naglesman knows he will only be established if I win the title. Only then will I really arrive in Byron.
He is still awaiting his first major trophy as coach since his Leap Zig Side lost last season's German Cup final to Borussia Dortmund.
However, Naglasman has a strong desire to win everything – even a round of family board games.
"I can admit that sometimes I lose. But when I start to be able to lose, I'm no longer the winner."
Naglasman, 60 km west of Munich, belongs to the Bavarian town of Landberg M. Leach, and as a child he slept under Byron Deut.
He dreamed of playing in the famous red shirt until the injury ended his career prematurely, so coaching the club is "very close to my lifelong dream".
It has already begun to conquer Byron's stars.
German forward Thomas Mرller insisted that "Naglasman can make something here."
Nielsen has a knack for developing skills, such as Byron's midfielder Jamal Masyala, who turns just 19 in February.
After Germany were knocked out of the Euro 2020 final in the last 16, Masila received a "good, encouraging message" from Naglasman.
The teenager says Naglesman has already "worked hard" to improve his "first touch, my vision and coordination".