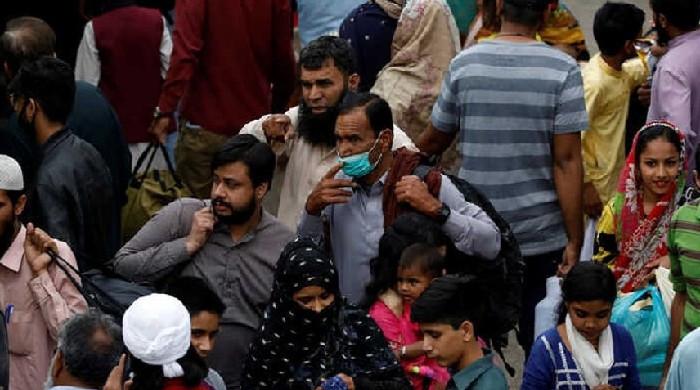 ISLAMABAD: The fourth wave of corona virus epidemic has continued to pick up speed as Pakistan on Thursday reported more than 100 deaths from the virus for the first time in almost three months.
The country last reported more than 100 deaths in a single day on May 20, 2021.
According to the National Command and Operations Center (NCOC), 102 people have lost their lives to the corona virus in the last 24 hours, bringing the death toll to 24,187 across the country.
According to statistics, 59,397 tests were conducted across the country in the last 24 hours. Of these, 4,934 returned positive.
The country's COVID-19 positive rate is now 8.30%.
On the other hand, health experts have expressed concern over the cases of palm as 1,085,294 cases have been reported in Pakistan so far.
The number of active cases is 85,633, recovery across the country has increased to 975,474.
Overall, there has been no significant increase or decrease in corona virus cases across Pakistan, however, Sindh lifted its lockdown on Monday.