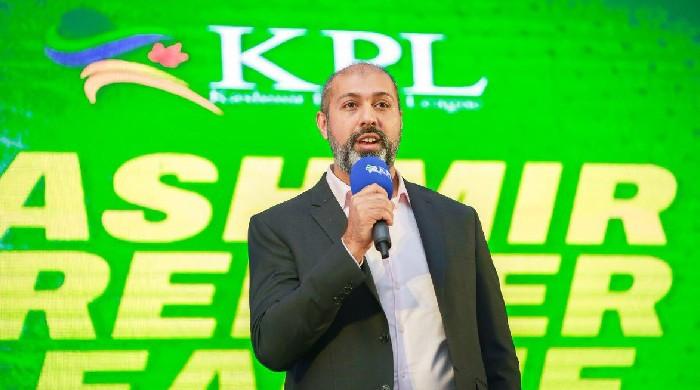 Muzaffarabad: With the breaking of audience records on digital media, the Kashmir Premier League (KPL) has turned into a "world premier league", said Timur Khan, director of cricket operations.
Talking to Geo News.Timur Khan said that he made some mistakes while hosting the mega event but expressed his determination to further improve the KPL.
Meanwhile, praising the cricket league, Kotli Lions captain Kamran Akmal said such a mega event was important to promote local cricket talent in Kashmir.
He said that KPL was being recognized as an international league.
Kamran Akmal expressed hope that the players who have been offered central contracts will also join the KPL in the future.
More than 15 million views in just three days
The Kashmir Premier League has received national and international acclaim earlier this month.
With over 5.6 million live views in its first day, it has successfully launched Pakistan's most watched digital live sports event on digital. News Is informed.
Within the first 5 matches, the league successfully garnered 15 million views in three days, with the Rawalpindi Hawks (led by Shahid Afridi) and Mirpur Royals (led by Shoaib Malik) the most viewed for any tournament on digital. Gone were the highlights of the opening match. Media in Pakistan
Zohaib Hussam, (CDO Blitz Group, Broadcast Partners KPL) commented, "This is indeed an unexpected turn of events – there was a general buzz in the media / advertising nexus regarding the event, but see It's really refreshing that the nation is behind this league, all the guns are burning. "