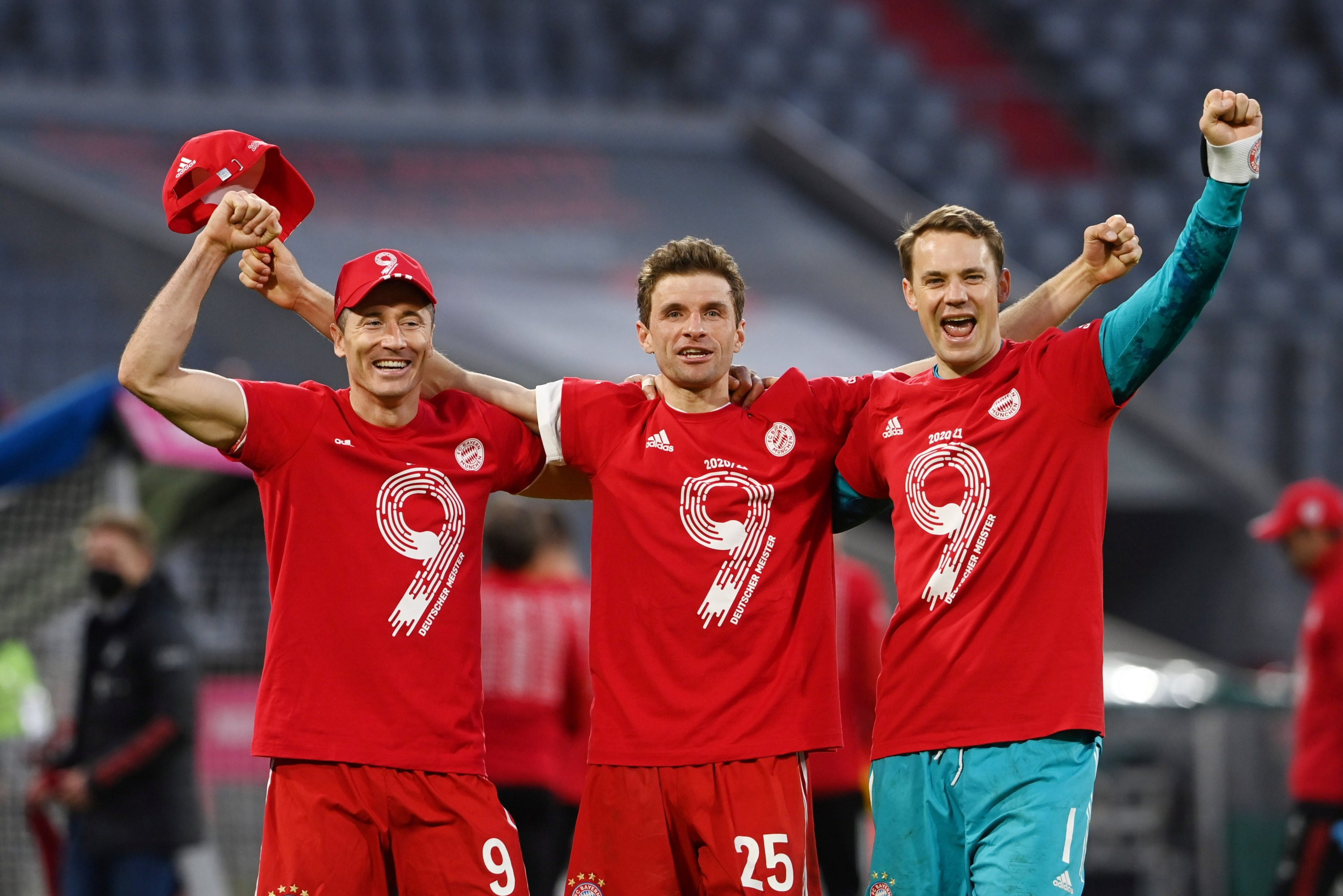 Berlin:

The new Bundesliga season begins on Friday when defending champions Bayern Munich play Borussia Mئنnchengladbach.
Bayern's new head coach, Julian Naglasman, 34, is under pressure to win his tenth straight German league title at the end of his first season.
The AFP game looks at which clubs could stop Bayern from completing a decade of Bundesliga dominance:
– Borussia Dortmund
England winger Jadon Sancho has joined Manchester United, but Dortmund will be a force under new head coach Marco Rose.
Dutch forward Donyell Malen has been signed from PSV Eindhoven and will play alongside Erling Braut Haaland, Marco Reus and Giovanni Reyna.
The Netherlands claimed a hat-trick in the German Cup last weekend, after dropping 41 goals in as many games as last season.
Dortmund have the forward firepower to challenge Bayern, but they have to tighten their defense.
Goalkeeper George Coble, 23, has joined Stuttgart, who are determined to keep Swiss suit stops Roman Bowerki and Maroon Hitz out.
Dortmund started their season with a bang.
They will host Eintracht Frankfurt on Saturday in their opening league game of the season, then face Byron for the German Super Cup four days later.
– RB Leap Zig –
After struggling for goals following Timo Werner's departure for Chelsea last season, Leipzig have stepped up their attack by signing Portugal striker Andre Silva under new head coach Jessie Marsh.
Along with Silva, who scored 32 goals in the Bundesliga for Eintracht Frankfurt last season, Leipzig has also signed 19-year-old Ajax center forward Brian Brubi.
Leipzig are away from the Cowboys 19 hitmen on Saturday and have a chance to drop the starting line-up in the league when they host Byron in the league on September 11.
Marsh has described the matches against Byron and Dortmund as "peak" games. Leipzig will have to "win" their bid to win the Bundesliga for the first time.
After an eight-month injury, Hungarian midfielder Dominic Soboszli, 20, started his club off the bench with a goal last weekend.
Marsh needs to restructure his defense after losing to center-backs Ibrahima Connett, Liverpool and Dwight Apamicano at Bayern.
– VFL Wolfsburg –
Wolfsburg have returned to the Champions League after a five-year hiatus and have appointed former Bayern Munich midfielder Mark van Bommel as head coach.
The Dutchman has retained most of the squad that finished fourth in the Bundesliga last season.
They host the newly-developed Bochum on Saturday, but Wolfsburg, who last won the Bundesliga title in 2009, needs a quick jail break after losing five pre-season friendly matches.
Dutch striker Vote Weighurst led the attack after scoring 20 league goals last season, while German forward Maximilian Philipp permanently transferred his loan from Dynamo Moscow.
One German U-21 forward to watch is Lucas Nimcha, who has signed a four-year deal with Manchester City.
Nimcha was born in Germany, but played for England at a young age after moving there as a child.
He later selected Germany, scoring in the final of the June Under-21 European Championships.
– Borussia Mچnchengladbach –
'The Fools' went down badly by the end of last season as the results came out when it was confirmed that Marco Rose was going to coach Dortmund.
In his place, Eddie Heuter inherited an impressive squad, which included German midfielders Lars Stendel and Jonas Hoffman, along with forwards Braille Embololo, Alasane Ply and Marcus Thoram.
In his day, Gladbach could beat any German club, but consistency is needed.
Gladbach hosts Bayern on Friday hoped the January shock would repeat the 3-2 victory when Hoffman scored twice before scoring Florin Newhouse's winning goal.