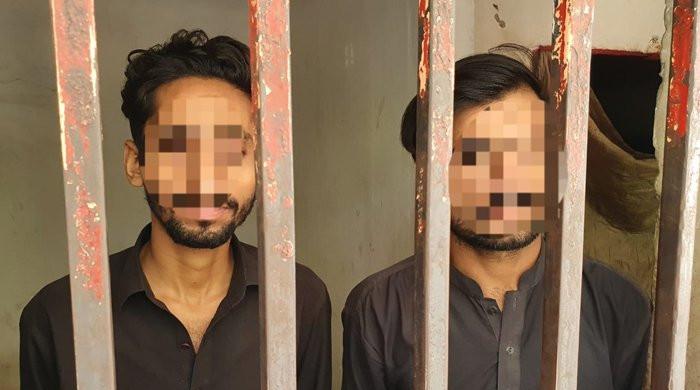 KARACHI: The Federal Investigation Agency (FIA) and police on Friday jointly arrested two alleged terrorists for foiling a terrorist attempt, which was planned for Independence Day.
Malir District Police said the arrested suspects – identified as Ikram Chandio and Shiraz Soomro – confessed during the preliminary investigation that they had organized terrorist activities in the city till August 14.
FIA and Malir District Police in a joint operation in Jokhio Goth, Gulshan-e-Maymar area arrested two accused.
According to SSP Malir Irfan Bahadur, the FIA ​​and Malir District Police had launched an operation based on a tip-off about the presence of suspects in the area.
Two grenades belonging to an anti-state group based in Sindh were seized from the possession of "terrorists", the SSP said.
The matter is currently under further investigation.