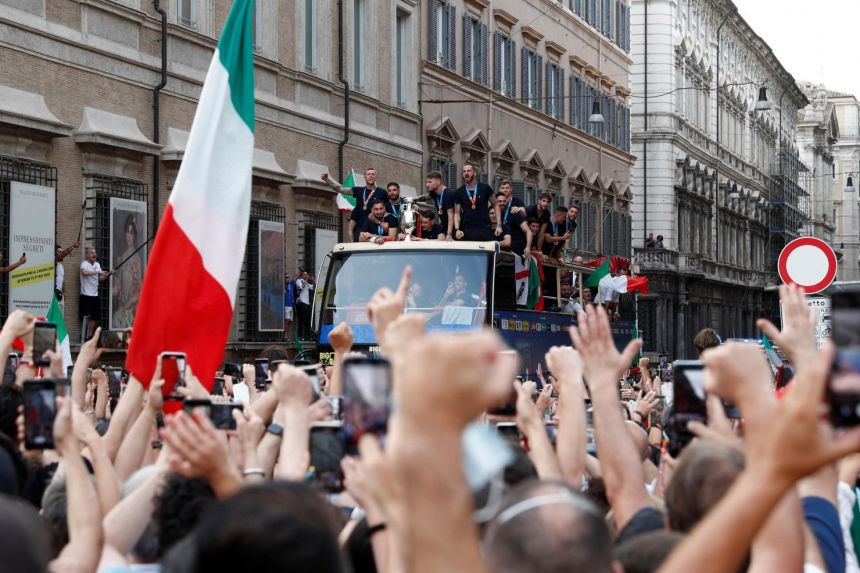 London:

Following the winners of Euro 2020 and the Copa America, Italy and Argentina are ranked fifth and sixth in the FIFA World Rankings, respectively, while Belgium is ranked first.
Azori, who beat England on penalties in the final of the European Championship at Wembley last month, moved up two places to fifth on the latest list released on Thursday.
After winning the Copa America final against Brazil, Argentina moved up two places to sixth, moving up to second and world champion France to third.
Belgium, knocked out by Italy in the quarter-finals of the Euros, remains the world's top-ranked international team, while defeated England are fourth.
After winning the Concacaf Gold Cup, the United States moved up 10 places to 10th, while Mexico, which defeated it in the final, moved up two places to ninth.
Spain (seventh) and Portugal (eighth) are in the top 10.
After reaching the semi-finals of the Gold Cup, Qatar jumped from 16th to 42nd, the highest ranking ever.
They are the fifth-ranked Asian team, followed by Japan (24th), Iran (26th), Australia (35th) and South Korea (36th).
Singapore fell just one place to 160th in Qatar despite three heavy defeats in the Asian qualifiers for the 2022 World Cup. They are ranked sixth in the ASEAN Football Federation, behind Vietnam (92nd), Thailand (120th), the Philippines (128th), Myanmar (145th) and Malaysia (154th).
The next ranking update will be published on September 16.