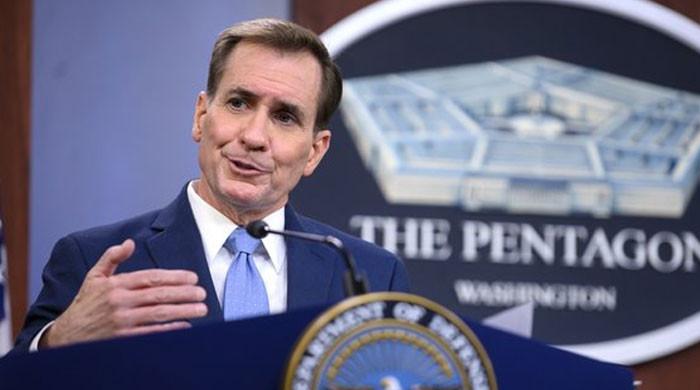 The Pentagon said Friday that Kabul did not face a "potential threat" from the Taliban but that the insurgents wanted to isolate the capital amid rapid gains elsewhere in Afghanistan.
Pentagon spokesman John Kirby told reporters that Kabul was not in a precarious situation at the moment.
"But clearly, if you just look at what the Taliban are doing, you can see that they are trying to isolate Kabul," he said.
"This is not the way they have worked in other parts of the country, isolating provincial capitals and sometimes necessarily forcing them to surrender without much bloodshed," Kirby said.
The Taliban took control of Afghanistan's second and third largest cities, Kandahar and Herat, on Thursday, as the United States completed most of its withdrawal with 20 years of military involvement.
President Joe Biden stands by his decision to end the US war but has allowed the deployment of 3,000 troops to evacuate embassy staff and Afghan allies from Kabul.
The Pentagon acknowledged its concerns about the situation on the ground, but said that the United States believes the Afghan army is responsible.
"We have noted with great concern the pace at which they are advancing and the lack of resistance they have faced, and we have been nothing but honest about it," Kirby said.
"We want to see the will and the political leadership – the military leadership – that is needed on the ground," he said.
"Whether it ends or not, it is really up to the Afghans to decide," he added. "No result should be inevitable."