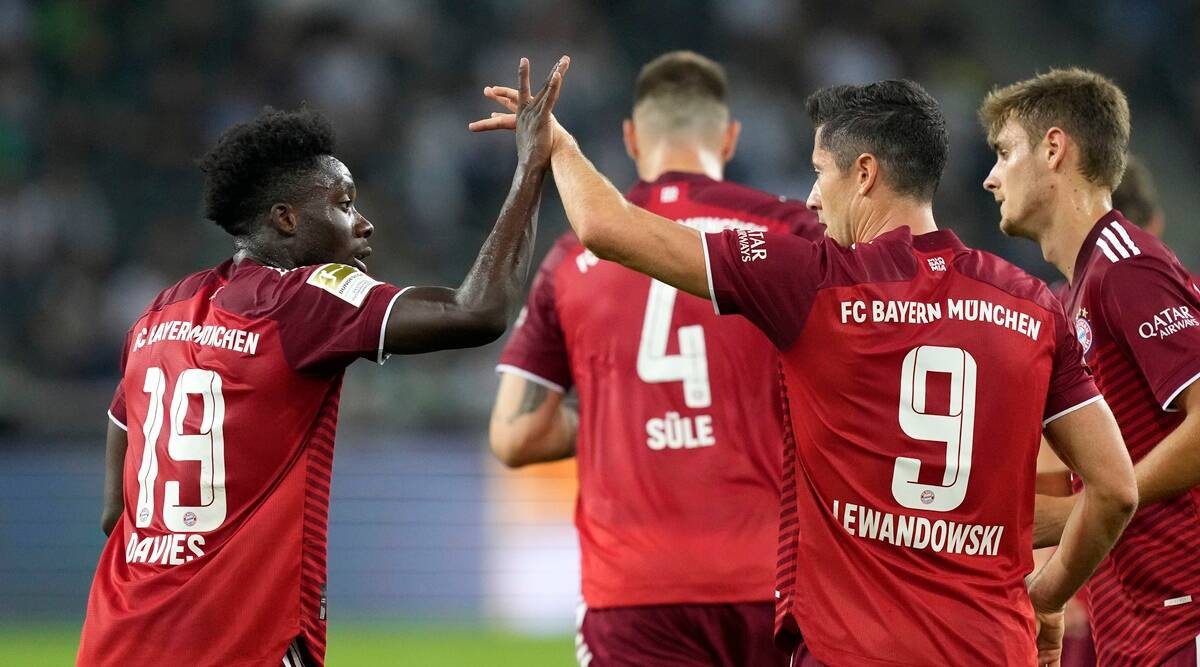 Monchenglabad:

Robert Lewandowski tied defending champions Bayern Munich 1-1 with Borussia Mچnchengladbach in a tough match in the new Bundesliga season on Friday.
"It wasn't perfect football for us," Lewandowski told broadcaster Sat1.
"We made a lot of mistakes, but the first game is over, now we can look forward."
Gladbach took the lead when French striker Alasane Ply scored just ten minutes into Byron's goalkeeper Manuel Neuer.
Lewandowski equalized before the break from a corner, but both sides missed a chance in the second half to seize the winner.
Only spectacular saves from home goalkeeper Jan Sommer Lewandowski and Bayern repeatedly denied the attack.
On the other hand, Gladbach's substitute forward Marcus Thorm failed to connect to the goal with his own mercy and later saw his appeals for clear punishment from the referee.
Gladbach captain Lars Standel told DAZN: "We had fireworks in the first quarter of an hour and appreciated Monday's world-class performance.
Byron's new head coach Julian Naglasman is still waiting for his first victory after three seasons and a pre-season draw in Friends.
The 34-year-old is under pressure to win his tenth consecutive Bundesliga title for Byron in his first season.
"We have to stick with the point, there were opportunities on both sides, it was a very crazy game for the fans, it wasn't easy for the coaches," Naglsman told DAZN.
Borussia Park was the third complete as Bundesliga clubs welcome supporters over the first weekend of the season.
Bayern missed injured French defender Benjamin Poward, who was replaced by left-hander Josep Stanisque only for his second Bundesliga.
Gladbach tore down the Bayern defense just six minutes later when Patrick Hermann made a clear jump and Lars Standel, who missed a shot.
Byron fell behind when Canadian left-back Alfonso Davis lost the ball halfway through.
The ball was moved to the stand, which landed on a pass, which was not marked, and was fired from near Neuer.