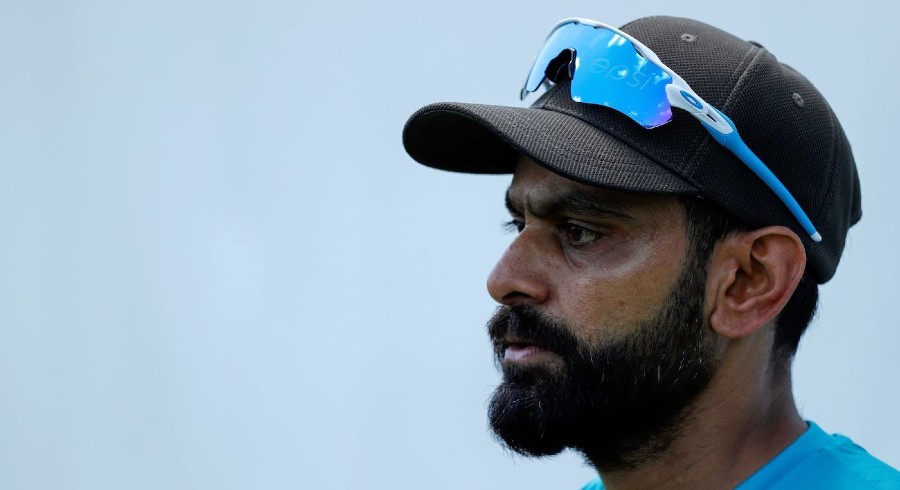 The 40-year-old revealed that he was not satisfied with his recent performances with the bat.
In an interview with Cricket Pakistan, veteran Pakistan batsman Mohammad Hafeez defended his performance during Man In Green's recent tour of England and the West Indies.
The experienced all-rounder emphasized that his partnership as an all-rounder helped the men during their recent fixtures.
If you look at my individual performances in the three T20 matches against England, in the first match I came to bat in the 18th over and played about eight eight or nine balls and scored 25 or 26 runs. These runs proved to be very helpful to take the team to a big total. In the second match, you can only attack when you have to chase with an average run rate of 13. You have no other option. In the third match, I got a chance, and I was not in that form, but I cooperated with the ball in that match. Hafeez said that overall the tour of England was fine.
A T20 was reduced in the West Indies. Three of the other four could not play due to rain. We won what was completed, which is why we won the series. I did well in this match and I was the man of the match. Overall, as a player you try to do your part to help your side win and I did it. As an all-rounder I contributed but yes, I am working hard on my batting and trying to regain last year's form.
Also read: 'Boom Boom is usually Afridi': Holding on to a placard about Bumra.
The 40-year-old also admitted that he was not satisfied with his recent performances with the bat and was working hard to regain his form.
I have played international and league cricket this year, but I am not satisfied with my performance with the bat. My numbers were changing in different situations and circumstances. I never take it negatively because you always have an opportunity that you need to take advantage of and perform better.
"Overall, in the three to four months since the tour of South Africa began, I am not satisfied with my batting performance. I am technically trying to regain that shape and confidence every day. And my daily vision, as far as my batting is concerned, is to perform better. I'm sure things will start to work out very soon.