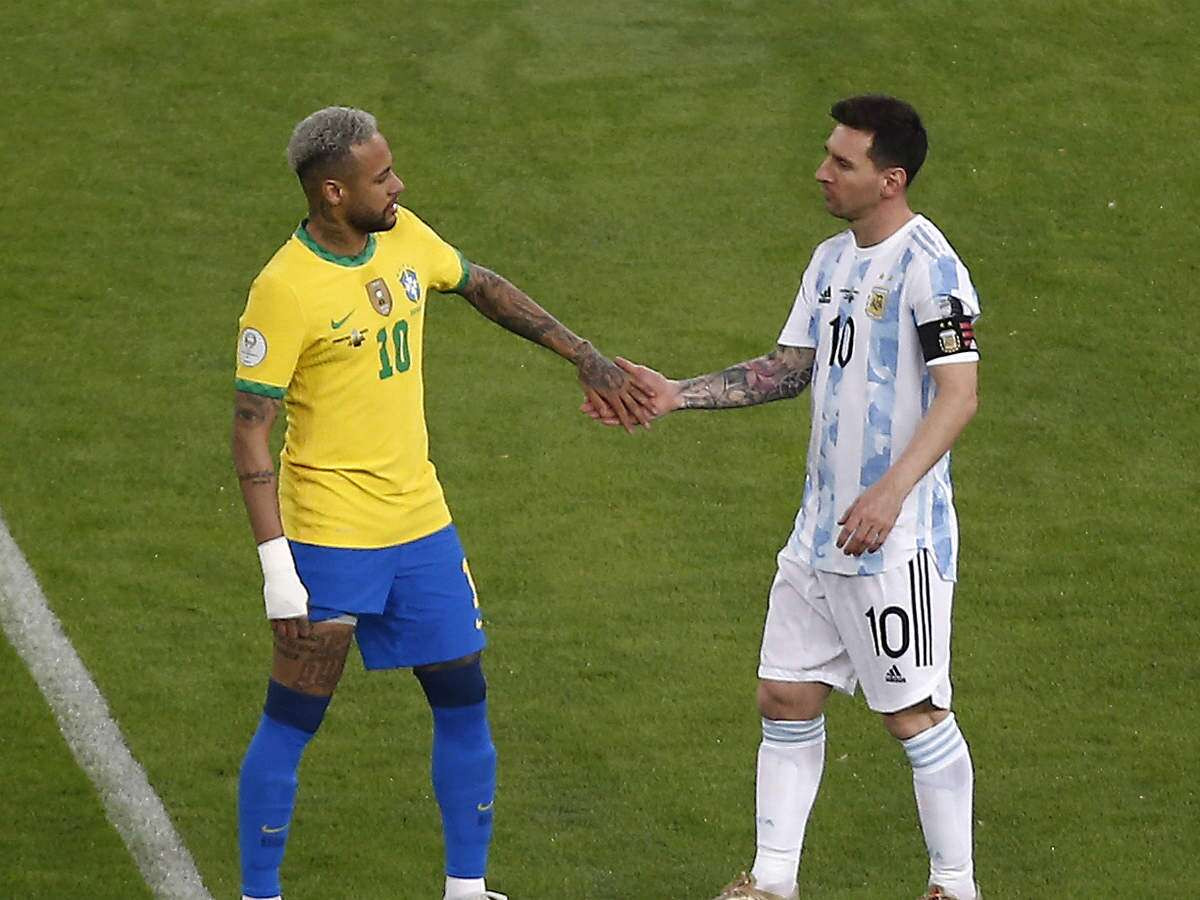 Brasilia:

After being named in Brazil's squad for three World Cup qualifiers, Neymar will face his new club Matt Leoni Messi in a furious South American match.
Coach Tight also called up six members of the squad who beat Spain in extra time on August 7 to retain the Olympic title.
Along with Olympic squad captain Dani Alves, he is joined by gold medalist Matthews Kanha, who scored in the final, Richardson, the tournament's top scorer in Japan, Bruno Goimers, Guillermo Arana and Claudino.
Brazil tops South America's World Cup qualifying group after six matches and faces a busy week as it tries to catch the tournament after two rounds were postponed in March and due to the Corona virus.
Brazil will travel to Santiago to play Chile on September 2, then face Argentina in a rescheduled match in Sao Paulo three days later, and 2,200 to entertain Peru on September 9. It will cover a distance of more than a kilometer and reach Pernboko.
Since March, Argentina have beaten Brazil in the Copa Am فائنلrica final in Maracana in July, and Argentina captain Messi has left Barcelona to join Neymar in Paris Saint-Germain.
Tate's side have won all six of their matches so far, conceding just two goals, but despite having scored 16 goals, they have rarely been interesting. He looked weak as he struggled to score in the knockout stages of the Copa.
Tight told a virtual press conference that while he was disappointed with the final results, he was happy with the way the team was progressing in the Copa.
"Brazil set some goals in the Copa America, one of them was the title and we didn't get it, but there were 23 players who took part in the competition" and the squad "changed its basic offensive structure," he said. "
Of the Olympic call-ups, only 38-year-old Elvis, one of the three authorized members of the Overage Squad in Japan, is over 24 years old.
Tight said he was happy to promote young players to the senior team.
"When we integrate with the younger age groups, the way the players handle themselves, the way we look at football, is similar," he said.
"The young player who looks at the national team and sees the examples of professionals is very important."
Tight first called the 24-year-old Leeds striker Rafinha.