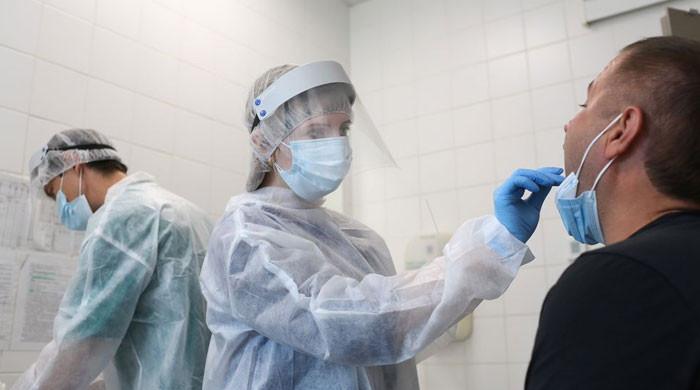 Paris: The latest developments in the Corona virus crisis are:
– Russia records daily deaths –
For the third day in a row, Russia records the highest number of deaths per day, with 819 deaths reported in the last 24 hours.
Australia tightens Sydney lockdown
Australia's largest city has announced tougher curfew restrictions, including heavier fines and tougher policing as authorities fight to contain the Delta outbreak.
Iran tightens sanctions
Iran has announced new sanctions to tackle the spread of Covid 19, as deaths and infections rise and the country seeks to step up its vaccination campaign.
Guatemala declares health emergency
President Alejandro Gemti has declared a state of emergency, including an overnight curfew from Sunday to curb the rise in delta-variant covid infections.
– DRCongo finally gets more vaccines –
The Democratic Republic of Congo received a batch of more than 50,000 doses of the AstraZeneca vaccine from the United Kingdom, after 35 days without supplies, the Ministry of Health announced.
– New protests against France's Cowade Pass
Protesters against the Health Pass, challenged by President Emmanuel Macron, defeated the Covid 19 in France for the fifth week in a row, but official figures show that the number is lower than last week.
– More than 4.3 million killed
Corona virus epidemics have killed at least 4,347,979 people worldwide since the virus first appeared in late 2019, according to official AFP figures.
The United States is the most affected country with 621,060 deaths, followed by Brazil at 567,862, India at 430,732, Mexico at 247,414 and Peru at 197,279.