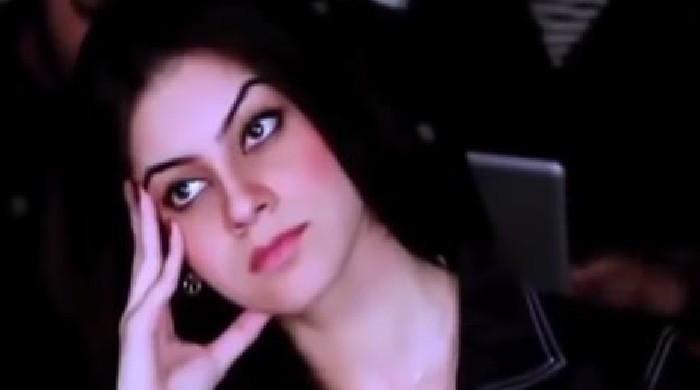 LAHORE: Model Nayab Nadeem murder case is being seen as a major breakthrough, with police arresting her half-brother on Sunday for allegedly murdering her.
Nayab, 29, was found murdered on July 11 at his Defense B residence. The model, who lived alone, was strangled to death after the violence.
During the preliminary investigation, the accused confessed to killing his half-sister, police officials told Geo News, adding that evidence gathered from the scene confirmed his involvement.
Police sources said the fingerprint patterns on the door of the model's residence matched those of her stepbrother, indicating that he was present at her residence that day.
It is important to note that her half-brother was the first person to find her body and report the incident to the police.
Giving details of the murder, police said that the accused strangled Nayab after a brief altercation. To disperse the investigators, the accused stripped the victim of her clothes so that the police could understand that it was a crime of rape and murder.
The accused tried to call it an incident of rape and murder: police sources
Earlier, police investigated the case and said the killer had taken the victim's model's phone with him and fled the backyard.
"after the [scrutinising] Phone details, his close friends have been included in the investigation, "police said.
Police confirmed that the victim had recently returned to Lahore from Dubai. An autopsy was conducted after which the body of Nayab was handed over to his relatives.
Police said the accused tried to paint her as a victim of rape and murder after killing her.