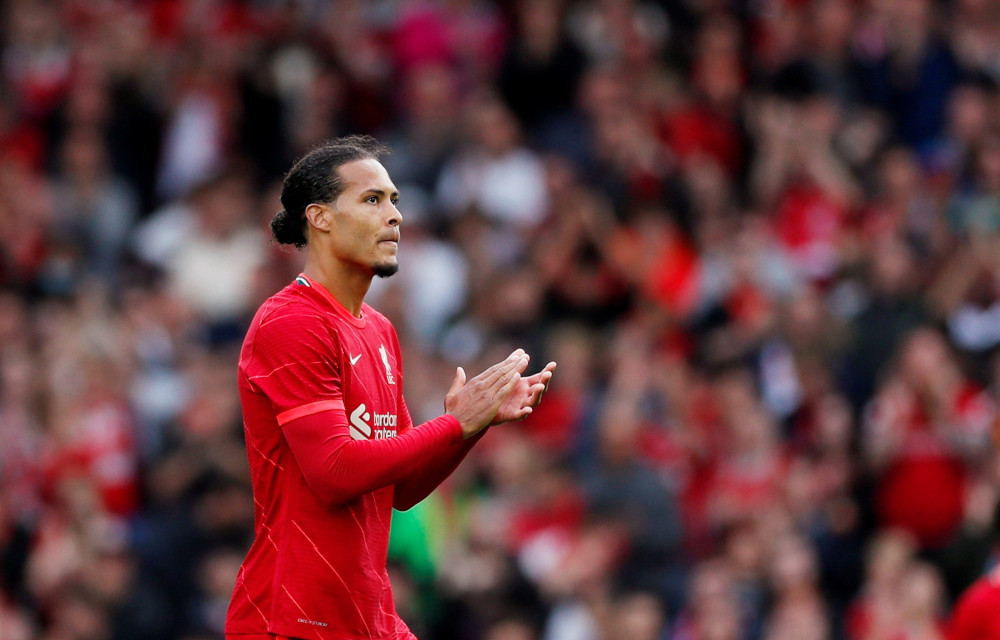 Liverpool:

Liverpool center-back Virgil Van Dyk said he was "excited" to be back from a "mentally severe" injury holiday as the Dutch international's Premier League football was about 10 months away in Saturday's development at Norwich City. Played after winning by 0.
Liverpool easily won the new season of the Premier League thanks to the goals of Diego Jotta, Roberto Firmino and Mohamed Salah.
The Merseyside club enjoyed a relatively trouble-free evening on Cairo Road, with defensive luncheon Van Dyk taking his first top flight since a serious knee injury in the Merseyside derby in October last season.
Van Dyk played only five leagues last season before his injury and Liverpool missed him because he was unable to defend his league title and finished third.
"It's mentally difficult," Van Dyk told Sky Sports. "One day you will be fully fit, the next day you will be full of medicine and pain.
"We suffered a lot of injuries in key positions (last season) so we couldn't play our game the way we want to, with high pressure.
The BBC quoted the Dutchman as saying: "To help the boys, I hope it continues. I need the game – the manager knows it, I know it. It's a good start. Now. We have time to recover next week.
Liverpool will host Burnley on August 21.
Liverpool condemns Humo Phobic slogans aimed at Norwich's Glamor.
Liverpool have condemned "aggressive and inappropriate" homophobic slogans targeting Norwich City midfielder Billy Glamor during Saturday's 3-0 Premier League win over Cairo Road. Scotland international Glamor, who joined Norwich on loan from Chelsea this season, was targeted by a section of Liverpool fans during the match.
Liverpool's LGBT + fan group, Coop Outs, along with the Mercy side club, chanted slogans on Twitter: "This slogan is offensive and inappropriate.
"We urge supporters to remember the club's holistic values ​​and to refrain from using them in the future."