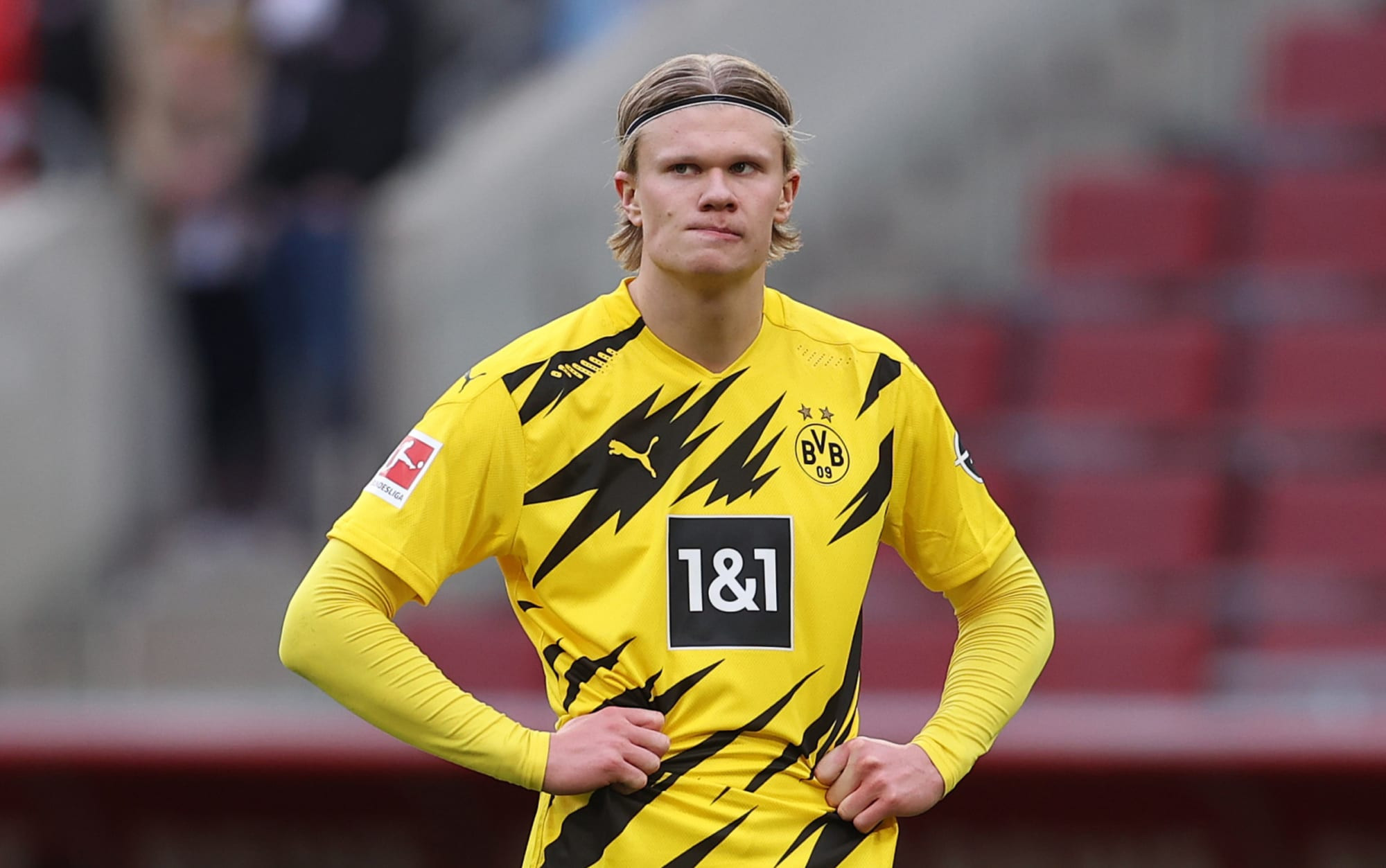 Berlin:

Bayern Munich are the next team to try to tie Norway's goal machine Earling Bout Holland when they face defending Bundesliga champions Borussia Dortmund for the German Super Cup on Tuesday.
Under new coach Julian Naglesman, Bayern are vying to win their 10th consecutive Bundesliga title, but were held to a 1-1 draw at Mچnchengladbach last Friday over the opening weekend of the season.
Dortmund beat Frankfurt 5-2 at home the week before the lone German Super Cup match to put the Netherlands in all five hosts' goals.
The formidable striker, who turned just 21 last month, has now scored 62 goals in 61 games for Dortmund.
"The Netherlands are a complete package," said Dortmund captain Marco Reus.
The Netherlands have already scored five goals in their first two games this season.
After a hat-trick in the German Cup, there was a spectacular display in the Bundesliga when he tore down the defense of Frankfurt, scoring twice and scoring for Reus, Thorgen Hazard and Giovanni Reina.
The Netherlands revealed a place for its peers, then showed clinical finishing for opportunities that came their way.
Only one brilliant save from Frankfurt goalkeeper Kevin Trapp's extra time denied the Netherlands another hat-trick.
"It's the amazing consistency he brings to the field," said Dortmund's new head coach Marco Rose.
"We're glad he's here and for others to think about how to stop him."
The Netherlands celebrated in front of a home crowd after whistling on Saturday.
German legend and sky pundit Luther Matthews believes the Netherlands could lead Dortmund to the Bundesliga title race this season.
Matthews insisted, "He's a machine, he has that charisma.
However, Dortmund are running out of time to win the Bundesliga with the Netherlands, who are reportedly set to be released in 2022 for 80 80 million (94 94 million).
There were reports last month that Chelsea wanted to pay 175 million euros for him, to which the Netherlands replied, "I hope these are just rumors, because it's too much money for one person."
After a performance like Saturday's, other top clubs in Europe will be watching.
Bayern are one of the people who keep a close eye on him.
"If we hadn't done that, we would have been completely amateurs," said Hassan Salehmadzak, the sports director.
The Bavarian giants will take a closer look at Tuesday as the Netherlands face off next week with 33-year-old Byron striker Robert Lewandowski, who scored a record 41 league goals last season.
The German media is furious about Holland, who is described as the best-selling player in the Daily Blood, "the player who kicks Dortmund's non-fans out of their seats."
Dortmund and Byron meet for the first time this season in December, so on Tuesday rivals have a chance to shape each other.
"It will be a game in which we can once again measure ourselves against the best team in Germany," said Dortmund coach Rose.
"We want to prepare well and continue where we left off, because this game can help us become more consistent."