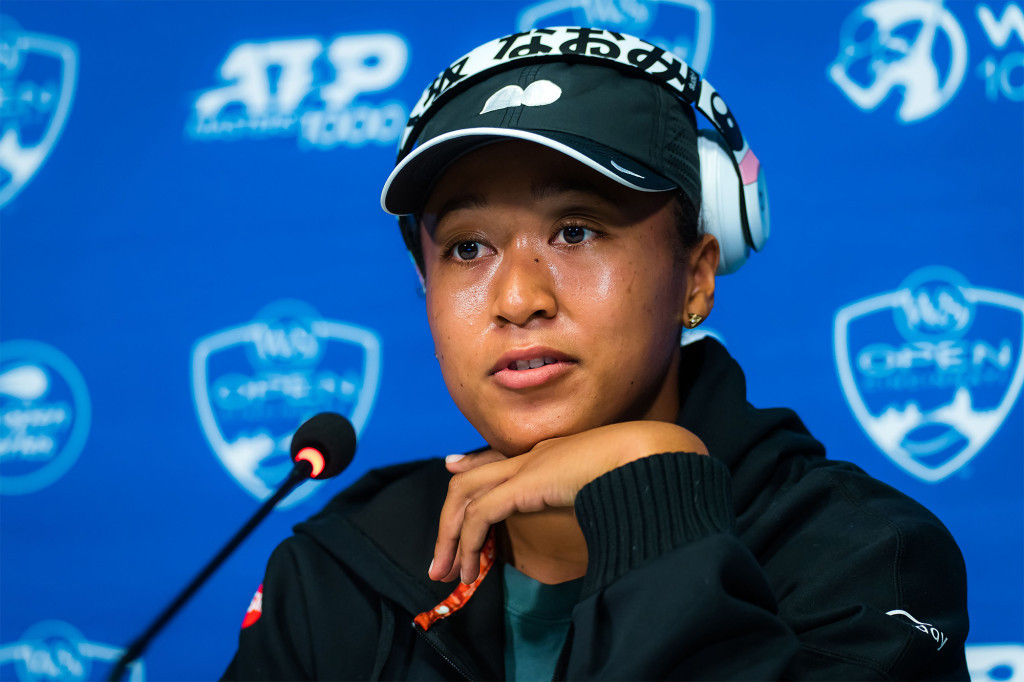 Cincinnati:

Naomi Osaka briefly left a press conference in Cincinnati on Monday when she appeared disturbed by a series of questions about her relationship with the media, with her agent calling a reporter a "bully."
Osaka withdrew from the French Open after being convicted of refusing to hold a media conference earlier this year, saying some lines of questioning had had a negative effect on his mental health.
On Monday, a Cincinnati newspaper reporter asked the 23-year-old: "You're not crazy about dealing with us, especially in this format. Still, you have a lot of external interests through the media platform." Are presented. How do you balance the two? "
Osaka twice asked the reporter to clarify his question and turned down the moderator's offer to "move on to the next question" before giving a full answer.
"Ever since I was little, I've been very interested in the media, and I think it's because of my background," said Osaka, who has Japanese-Haitian heritage.
"I can't really help saying that there are some things that I tweet or some things that I say that make a lot of news articles or things like that … but I would also say that I Not sure how to balance the two. As I understand you at the moment, I will say. "
When another reporter started asking about his preparations for the harsh summer weather and pledged his prize money to the Western and Southern Open this week for his Haiti earthquake rescue efforts, Osaka Tears welled up.
Nazim called to stop the operation and Osaka left the room for a few minutes but returned to complete the news conference.
Osaka's return from the French Open not only showed that she had been struggling with depression for many years, but also persuaded her to withdraw from Roland Garros and Wimbledon for her mental health.
After losing early in the Tokyo Games, where she was honored to light the Olympic flame at the opening ceremony, she said she was struggling to cope with the heavy pressure and expectations placed on her.
Osaka's agent, Stuart Dugwood, condemned the reporter's questioning in a statement to Reuters on Monday.
"The bullying in the Cincinnati Inquirer is an indication of why the player / media relationship is so exciting right now," Dougod said.
"Everyone will agree on this zoom that his accent was completely wrong and his only purpose was to intimidate. Really scary attitude.
"And the misconception that Naomi is responsible for her out-of-court success is a myth – not so selfish."
The reporter did not immediately respond to a request for comment.
Osaka has used his platform to draw attention to mental health issues and said in a news conference that he felt the support of his teammates.
"The biggest eye-opener was going to the Olympics and the other athletes came up to me and said they were really happy that I did what I did," he added.
"I'm proud of what I did and I think it needed to be done."