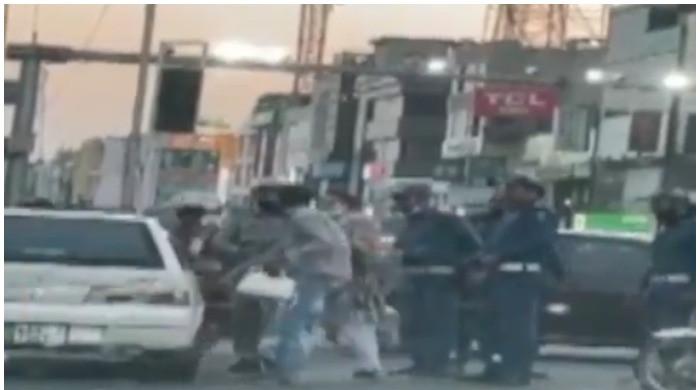 LAHORE: City Traffic Police Lahore on Tuesday suspended a traffic police warden and a traffic police assistant for abusing a citizen in the Cavalry Ground area.
The incident was brought to light through a viral video showing a traffic warden pushing a young man and knocking on his car door.
In addition, the video showed a woman with the victim, who was trying to stop a traffic police officer.
According to a city traffic police officer, the wrong traffic warden, Shahid and a traffic police assistant have been suspended over the matter.