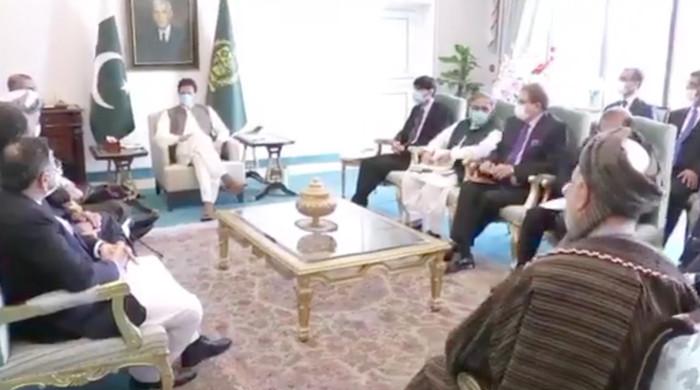 ISLAMABAD: After the occupation of Pakistan by the Taliban, Prime Minister Imran Khan on Tuesday said that no country wants peace and stability in Afghanistan more than Pakistan.
During a meeting with a delegation of political leaders from Afghanistan, the Prime Minister said that it was the "great responsibility" of Afghan leaders to work constructively to move Afghanistan on the path to lasting peace, stability and development. Office.
The statement said that Prime Minister Imran Khan expressed strong support and solidarity for the fraternal people of Afghanistan who are connected to the people of Pakistan through unwavering ties of faith, history, geography, culture and relationship.
The Prime Minister also highlighted the importance of all political parties working to secure a comprehensive political solution.
Reaffirming Pakistan's commitment to a peaceful and stable Afghanistan, Prime Minister Imran Khan assured the delegation of Pakistan's strong support for efforts in this direction.
The members of the delegation thanked the Prime Minister for his hospitality and appreciated Pakistan's cooperation in peace efforts, the statement said.
He emphasized the importance of multi-ethnic nature and a comprehensive division of Afghan society, he said.