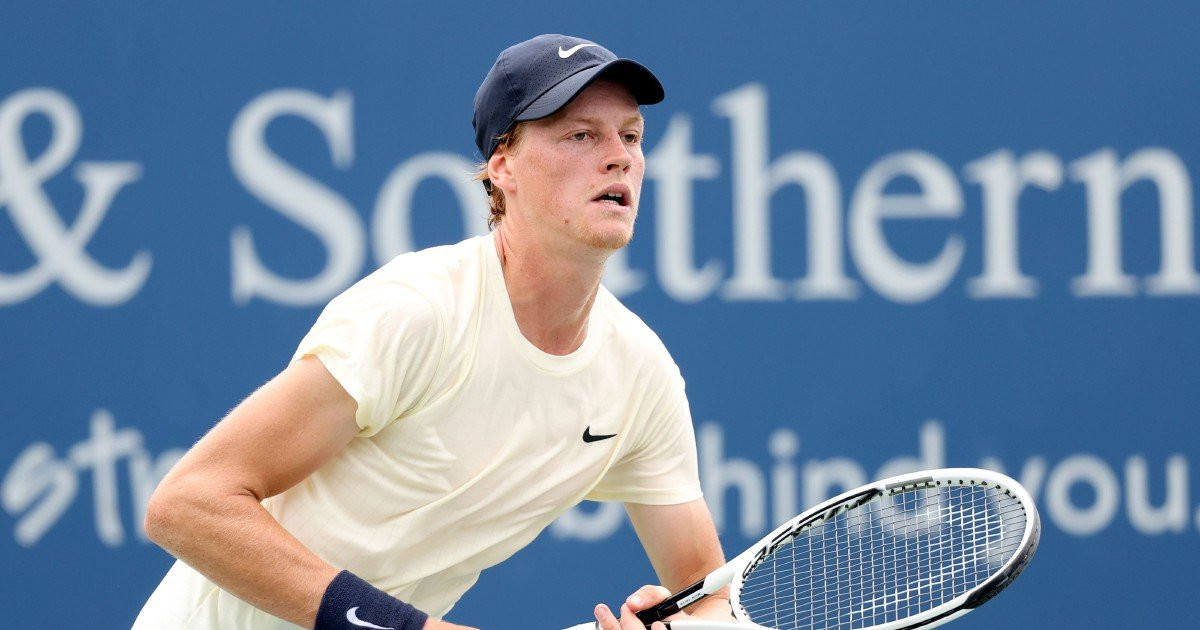 Cincinnati:

Birthday boy Jenk Sener turned 20 on Monday and celebrated his victory at the ATP-WTA Cincinnati Masters.
The young gunman entered the second round after his compatriot Fabio Fognini, 34, started raining late last week, giving Italy a strong start.
Sinner erased disappointing memories in the first round in Toronto a week ago when he lost his opening match to Australian qualifier James Dickworth.
The 15th-ranked youngster did well in Cincinnati as he defeated Federico Delbonis of Argentina 6-2, 7-5.
Fognini joined the party for the first time in the meeting 7-6 (7/3), 6-3 over Georgia's Nicolas Basilashvili.
"I gave myself the perfect gift," Senar said. "I played and won a match in a big tournament on my birthday."
Dominic Kopfer defeated John Leonard Sturf 7-6 (7/2), 5-7, 6-3 to win the All-German First Round.
In the women's draw in the joint event, Roland Garros finalist Barbora Krajikova started singles at the Midwest as she defeated Russia's Daria Kastkina 6-3, 6-2.
Swiss Jill Tagman defeated Romania's Sorana Cristia by just two games.
Former French Open winner Jelena Ostapenko defeated Sloven Tamara Zidansic 7-5, 6-1.
In addition, Stefanos Cetacepas will not be bothered with the Covid 19 vaccine unless tennis officials enforce the law and make it mandatory.
The second seed of the tournament said on Monday that the players have jobs to be needed, they will go along.
He said that no one has made it mandatory to get vaccinated. "Someday I'll have to. But I didn't have to compete yet, so I didn't."