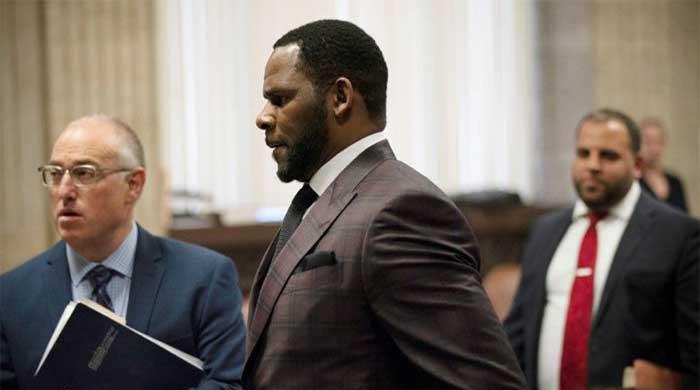 NEW YORK: R&B superstar R Kelly was at the helm of a two-decade-long trial in Brooklyn on Wednesday where he recruited women and young girls, including those he said were "fully committed". Demonstrate and call him "Daddy". .
Prosecutors and defense attorneys are expected to make preliminary statements to a jury of seven men and five women, who will decide the fate of Kelly, 54.
Kelly, a three-time Grammy winner whose songs include "I Blue I Can Fly" and "Bump N Grind", pleaded not guilty and vehemently denied wrongdoing.
The trial, which has been delayed several times by epidemics and is expected to last a month, is expected to include confidential details of Kelly's alleged abuses, including some of the female accusers and Also the testimony of at least one male accuser.
Prosecutors will argue that Kelly used a group of managers, bodyguards and others to recruit women and girls.
Kelly was accused of requiring victims to abide by strict rules, including eating with her permission or going to the bathroom, wearing baggy clothes outside her presence, and not looking at other men. ۔
The trial is the culmination of years of suspicion and accusations against Kelly, with many arguing in the 2019 Lifetime Documentary "Surviving Kelly".
The lawsuit comes almost four years after the start of the #MeToo era, when more women started talking about abuse of famous and powerful men.
Kelly last released a studio album in 2016. Her career stalled after a lifetime documentary and the latest allegations, and Kelly's lawyers said this month that she had "run out of funds." (Reuters)