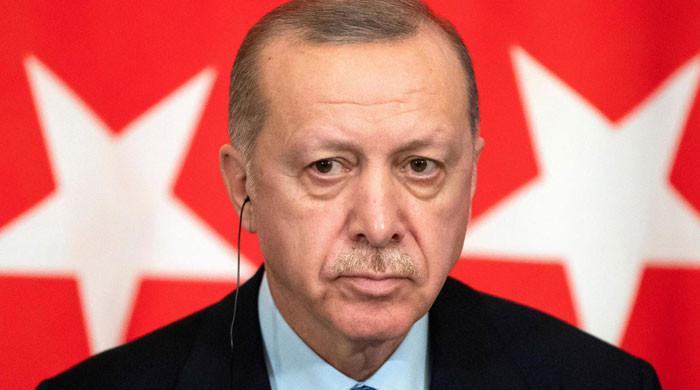 ISTANBUL: President Recep Tayyip Erdogan has said that Turkey is still ready to protect Kabul airport after the Taliban takeover and Ankara is in talks with all parties concerned.
Erdogan said in a televised interview that "our goal is to ensure the security of the airport and contribute to the security of this country after the withdrawal of American (troops). We still maintain this intention."
Since offering to help secure and operate Kabul Airport, Ankara has held talks with US defense officials, which is key for countries to maintain a diplomatic presence in Afghanistan following the withdrawal of US troops.
But the rapid takeover of the Taliban has thwarted Turkey's plan.
Erdogan said that now we are planning according to the new realities that are emerging on the ground and we are negotiating accordingly.
US officials say they are in talks with Ankara about airport security arrangements and have thanked Turkey for its role in evacuating citizens from Kabul.
"Turkey's military presence in Afghanistan will give the new administration the upper hand in the international arena and facilitate its work," Erdogan said.
He said Turkey had tried to reach an agreement with Afghan officials. "We can talk about different options," he said.
Erdogan added that whoever is in power, Turkey will stand by Afghanistan, reiterating that it is ready to meet with Taliban leaders.
"We welcome the restrained and moderate statements by the Taliban," he added.
Erdogan said he would hold talks with German Chancellor Angela Merkel and Russian President Vladimir Putin in the coming days.
Turkey has so far expelled 552 Turkish citizens from Kabul.