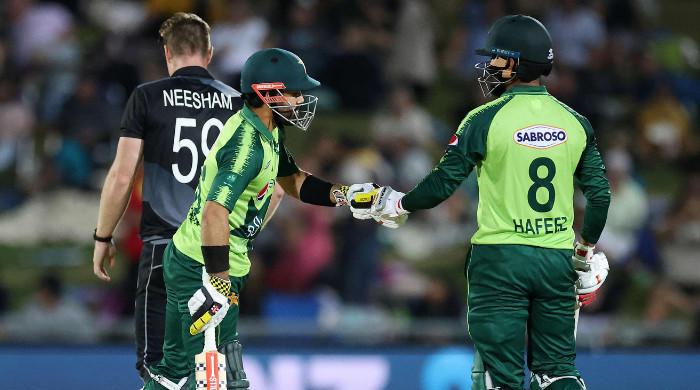 Following the Taliban's occupation of Afghanistan, New Zealand's long visit to neighboring Pakistan has been marred by some security concerns. Equipment Is informed.
Heath Mills, head of the New Zealand Cricket Players' Association, told the publication that Reg Dixon, a longtime independent security consultant, would visit Pakistan to take stock of the situation there.
Mills said: "We are very pleased with the process that we have had, but despite the recent events in Afghanistan, it is very sad to see what is happening in this country and the people clearly. But they are questioning the process of our security check. " Told the goods.
"It involves players, which is completely understandable. We just need to reassure them of the action, and act on it, and reach a commitment."
Mills said Dixon will conduct a standard security check in accordance with the agreement between the NZCPA and the NZC.
"It will take him four or five days and then he will report back, and recommend whether the tour is ahead, or if it is not for any reason. […] If there are any changes in the plan.
Even if the tour goes ahead as planned, the Black Caps could leave Pakistan at any time while Dixon feels "uneasy" about the squad's presence in the country.
"If a player decides not to tour for safety reasons, he can withdraw from the NZC without fear of repercussions. No one has yet indicated that he is reviewing his place in the tour. ۔ "
New Zealand Cricket expects its squad to leave for Bangladesh next week as scheduled. Departing Auckland.
The PCB responds.
However, the Pakistan Cricket Board said it was not told that New Zealand had any reservations about the tour.
Pakistan Cricket Board is preparing the series in Rawalpindi
On Reg Dixon's visit to Pakistan before the team's arrival, the spokesman said his arrival was pre-arranged, he dismissed reports of a surprise visit.
The spokesman said Reg Dixon is a security consultant for New Zealand and the United Kingdom, and would consult with both countries.