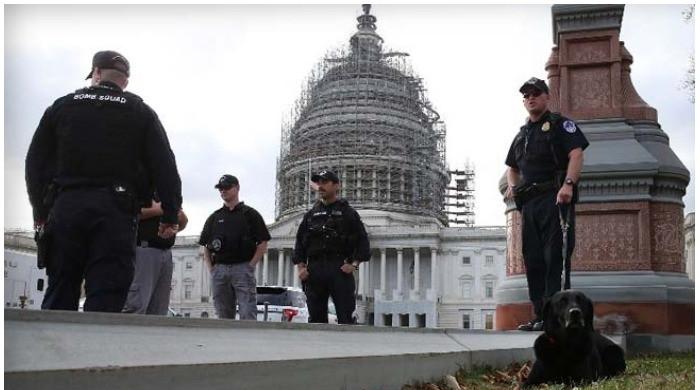 WASHINGTON: The US Capital Police (USCP) is investigating an explosive device threat involving a suspicious vehicle parked near the US Capitol Building and the Library of Congress.
Police suspected the presence of explosives and asked people around to leave the area immediately.
A Twitter post from the USCP states that the USCP is responding to a suspicious vehicle near the Library of Congress.
Read the post, "This is an active investigation into an explosion."
The Federal Bureau of Investigation says it has joined the investigation.
A man in a pickup truck threatened to detonate his explosives, U.S. media reported, adding that law enforcement and the FBI had sent negotiators to try to apprehend the suspect.
According to reports, the main building of the Library of Congress, which houses the Senate office, has been evacuated.
The nearby Republican National Committee headquarters was also reportedly evacuated.
Both the Senate and the House of Representatives are currently on vacation, but staff are still working in the Capitol complex.
Tensions remain high on Capitol Hill more than seven months after the deadly January 6 uprising, when supporters of then-President Donald Trump stormed the US capital, clashed with police and tried to seize the presidential election certificate. Of
In April, a man rammed a car into a barrier in the U.S. capital, killing a Capitol police officer.