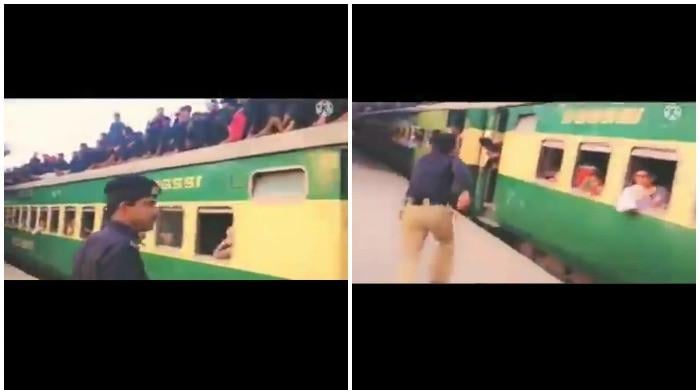 Prime Minister Imran Khan on Thursday shared a video praising the efforts of a young police officer to help save a man from being crushed under a train.
"This is where duty becomes sacred. Praise for the young policeman's commitment to serving the people," read Prime Minister Khan's Twitter post.
The prime minister shared a short video clip on Twitter showing a young policeman standing on a train platform, watching a crowded train begin its journey.
The police officer runs to the edge of the platform, like a man falling from a moving train and being dangerously crushed.
The policeman manages to pull the man off the train and onto the platform, saving his life.
It is not clear where and when the incident took place in Pakistan.