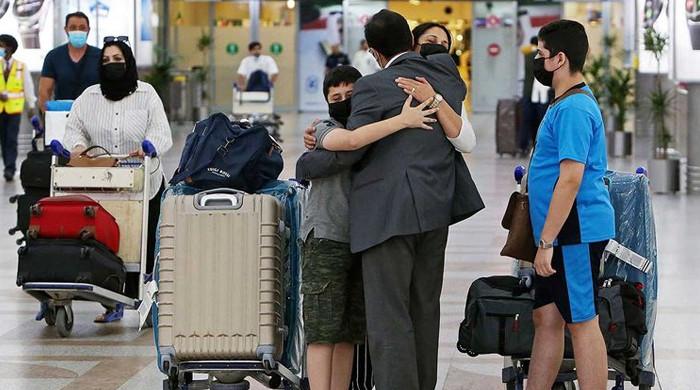 Commercial flights from Pakistan to Kuwait and five other countries have resumed. Kuwait News Agency (KUNA) reported on Wednesday.
The other five countries include India, Egypt, Bangladesh, Nepal and Sri Lanka, the official news agency said, after flights from those countries were banned due to COVID-19.
The state agency added, "The decision was made at a cabinet meeting, which indicated that flights with these countries would be subject to the measures outlined by Kuwait's Ministerial Coronavirus Emergency Committee."
In May, Kuwait banned passengers from four countries – Bangladesh, Pakistan, Nepal and Sri Lanka – until further notice.
The decision by the Gulf state cabinet did not include cargo flights.
The statement said that people from four countries should have been in another country at least 14 days before entering Kuwait.