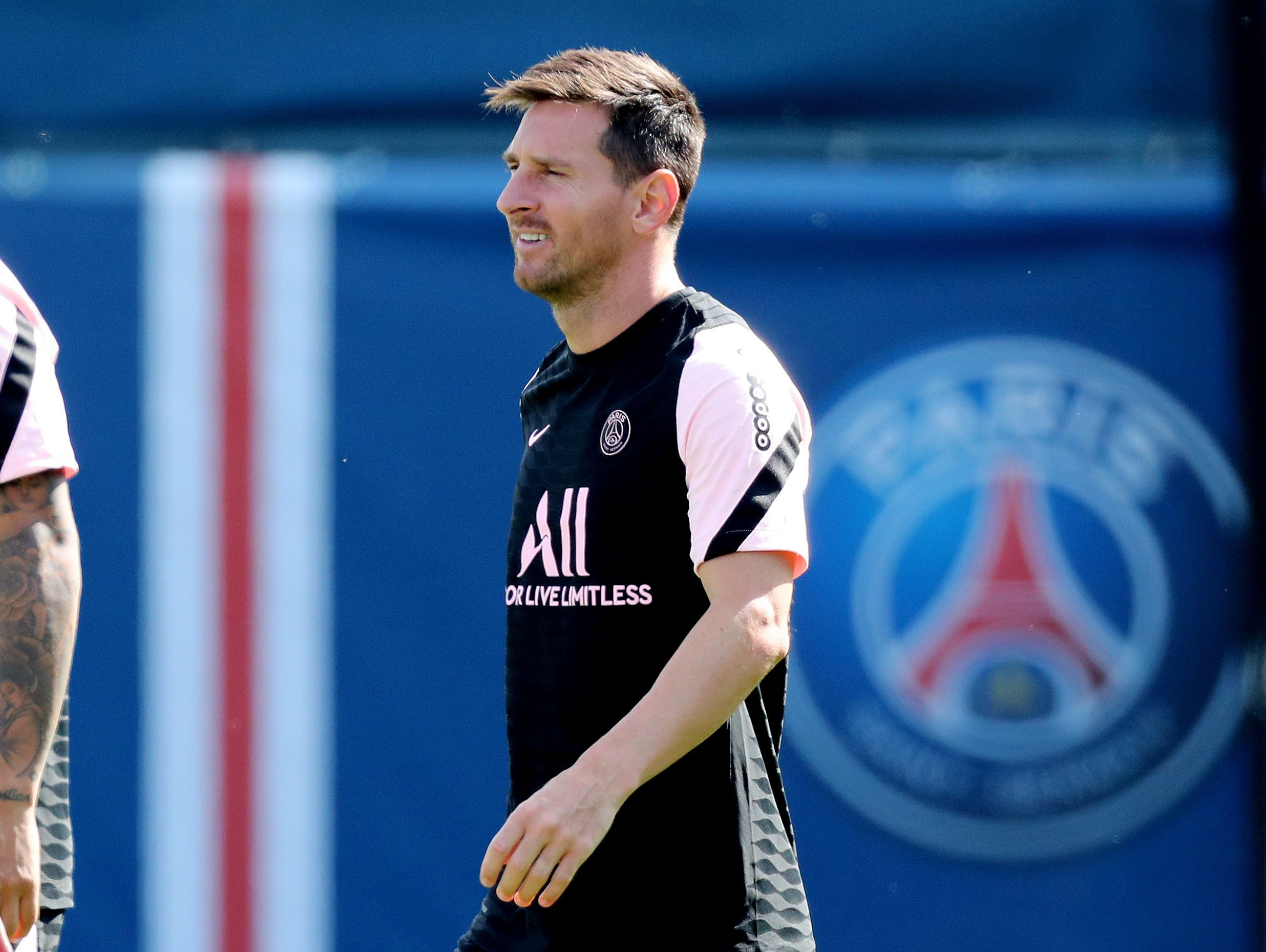 Paris:

Serie A continues six weeks after Italy's victory in Euro 2020, with the 2021/22 season in full swing across Europe.
AFP Sport anticipates action on the continent, as Lionel Messi awaits his Paris Saint-Germain debut, his old club focusing on life after Argentina, and Inter Milan begin defending Scudito. What is it.
Brest vs. Paris Saint-Germain.
While PSG are awaiting the debut of Lionel Messi along with Serengio Ramos and Gianluigi Donaruma, they are trying to dispel speculation about the future of Killian Mbabane. Will he leave for Real Madrid? Or will he extend his contract, which expires later this season?
Mbabane, meanwhile, has spoken out on the field – while Messi and Neymar have yet to take part in the season, with the French striker scoring four goals in his first two PSG matches, winning over Troy and Strasbourg.
On Friday, Mauricio Pochettino's Parisians will face Brest, who has not beaten PSG since 1985 and whose full operating budget will not meet Messi's annual salary.
Inter Milan vs Genoa
For Inter fans, the joy of his team winning last season's Serie A title – and thus ending Juventus' long run of dominance in Italy – has become a summer vapor in which he has coached his coach Antonio Conte. Has lost Top scorer Romelu Lukaku.
The cost reduction from the Chinese owners Sunang left Conte with Simon Enzhagi coming from Lazio. Lukaku has been sold to Chelsea, while star right-back Echraf Hakimi has left for PSG.
Although it is not entirely a torment and sadness, as Eden Zeko and Denzel Dumfries arrived as substitutes and Turkey's Hakan Kalhanoglu joined rival AC Milan.
In their opening game, they will face Genoa in San Cerro and the spectators will return – the Italian government has allowed clubs to open stadiums with 50% capacity.
Athletic Bilbao vs Barcelona
For Barcelona, ​​the first game after Messi could hardly have been better as Ronald Koeman's side beat Real Sociedad 4-2. Now with the Athletic Bilbao tour, he is facing more Basque opposition.
The opening game was a reminder that Barca still has a strong starting XI, with Gerard Pack and Jordi Alba in the back, Sergio Biscuits, Frankie de Jong and Pedri in the midfield and Memphis DePay and Antoine Griezmann in the front.
Puck scored against Real Sociedad but missed the calf issue against Athletic. The last time Barca won 3-2 in Bilbao, Messi scored twice.
Bayern Munich vs. Cologne.
Julian Naglesman already has the trophy after coaching Bayern Munich, while his new team beat Borussia Dortmund 3-1 to win the German Super Cup on Tuesday. He is now making his home debut as the Bundesliga champions take on Cologne at the Allianz Arena.
Byron League are looking for their first win of the campaign, which will be their first home game since the death of legendary goal scorer Gerd Mرller last weekend.
Cologne escaped relegation last season after beating second-tier Holstein Kyle in a two-legged playoff. It's been 10 years since they beat Bayern, but they are heading for the latest Aliens Arena after beating Hertha Berlin on the first day.
Adeni vs. Juventus.
An old face has returned to start a new era in Juventus. After finishing the Inter nine-title race in a row, Joe got rid of coach Andrea Pirlo and re-appointed Massimiliano Allegri.
Allegri, who won five titles in five seasons before leaving in 2019, began his second spell in Adeni. All eyes will be on the returning coach, but also on Cristiano Ronaldo, the 36-year-old top scorer in Serie A.
This week, he denied reports that he was trying to get away from Joey and return to Real Madrid.