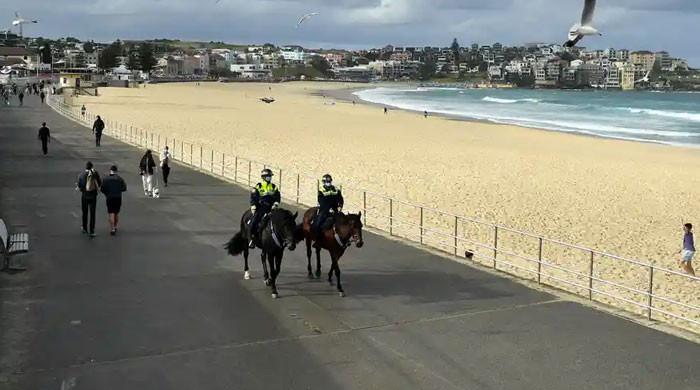 SYDNEY: Sydney has extended its two-month-old lockdown for another month and introduced a partial curfew on Friday as Australia's largest city struggled to contain the spread of the rapidly spreading corona virus.
Announcing the "difficult" decision, New South Wales Premier Gladys Berjiklian told the city's 5 million population that it was time for a "bunker down".
"Unfortunately, the number of cases is increasing," he said. "That will be the life of most of us by the end of September."
For most epidemics, very few cases of the virus have been reported in Sydney.
But the city is now reporting more than 600 cases every day.
Home stay orders will now be in place throughout the city until the end of September, and those living in virus hotspots will also be subject to curfew at night and limited to one hour of outdoor exercise during the day.
About 1,000 Defense Forces personnel are helping enforce police sanctions, as tired residents are increasingly turning to the law.
The death toll continues to rise and the virus is spreading in the region, with Australia vying for weapons.
Currently, only 30% of the population is fully vaccinated.
Meanwhile, concerns are growing about vulnerable tribal communities in the New South Wales Outback, where the virus is now spreading.
Vulcania's entire population ایک a small dusty town with a lot of ancient tribal sites-has been asked to test a funeral after identifying it as a potential super-spreader event.
A spokesman for the local health department told AFP that officials were urging locals to go door-to-door to test for the virus, while the playground had been turned into a testing site.
Early in the epidemic, residents of Vulcania marked the city's boundaries to warn travelers not to stop – for fear the virus could wipe out an already vulnerable community.
Authorities in New South Wales are also facing growing anger in other Australian states, where cases of the virus have been linked to the Sydney outbreak.