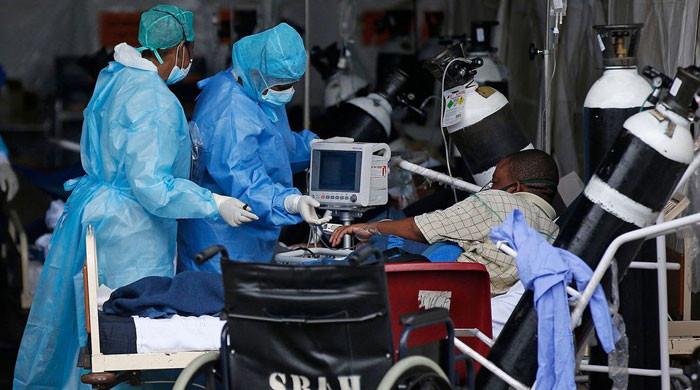 Paris: The latest developments in the Corona virus crisis are:
– Sixth Weekend of French Demo –
Tens of thousands of people in France protested against vaccination policies by the end of the sixth week, calling for restrictions on employment and barring unsafe people from public places.
Hundreds arrested in Australia
Hundreds of people have been detained after violent clashes between anti-lockdown protesters and police in Australia's two largest cities as the country's daily cases have risen sharply since the onset of the epidemic.
– Iran puts Kovid's battle first –
Iranian President Ibrahim Raeisi says his new government will step up its efforts to tackle cod and vaccination before the economy recovers.
– NYC 'Homecoming' Flicker –
Bruce Springston, Patty Smith and Paul Simon will be performing at a large Central Park concert aimed at "returning home" after the epidemic in New York City.
– Palau loses virus-free tag –
Palau reported its first cases of corona virus after two passengers from Guam tested positive. The small nation of the Pacific was just one of 14 countries that had no cases.
– Indian vaccine approved
India has given emergency permission to Zydus Cadila, the pharmaceutical firm, for the emergency use of the second domestic Covid 19 vaccine, ZyCoV-D, which is also the first approval for children over 12 years of age in the country.
Hope for a cure –
AstraZeneca has announced positive results for the treatment of Code 19, which uses a combination of two antibodies.
4.4 million dead
At least 4,415,382 people have died since the outbreak in China in December 2019, according to official AFP figures.
The United States is the most affected country with 627,845 deaths, followed by Brazil at 573,511, India at 433,964, Mexico at 252,080 and Peru at 197,752.