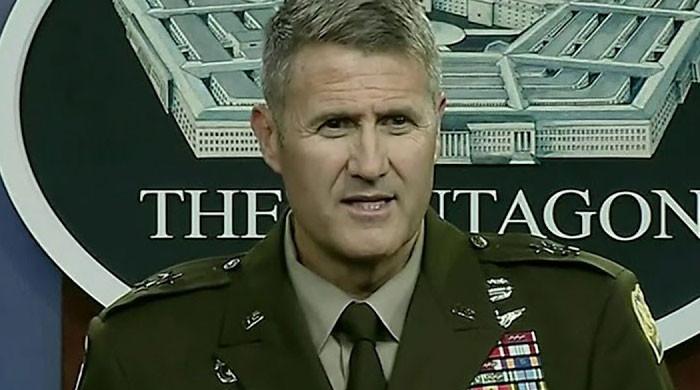 WASHINGTON: U.S. officials have confirmed that evacuation operations from Afghanistan stalled for several hours on Friday because the receiving base in Qatar was swept away and the evacuation could not be carried out.
Maj. Gen. Hank Taylor said U.S. airport flights were closed for about seven hours because thousands of Afghans had already arrived at the U.S. base in Qatar.
This has already cleared thousands of Afghans to leave their country for the United States waiting at Kabul airport.
"It was this morning, and it lasted about six to seven hours," Taylor told reporters.
"And it has been cleared, the flights have departed from there, and it has allowed us to continue with those who are ready to fly from Kabul."
A Pentagon spokesman, John Kirby, said in a statement that "the sites in Qatar were limited in capacity."
"There was no room for extra people."
The State Department has been criticized for being too bureaucratic and not having enough staff to deal with thousands of Afghans seeking to come to the United States.
Migration accounts from Qatar describe sleeping on the floor in the sweltering heat in a US plane hangar for three days or more with limited facilities.
Taylor said the U.S. plane had carried about 6,000 people over the past few days, in addition to hundreds of Afghans, outside Kabul, and even obstacles prevented flights.
Flights from Kabul resumed late Friday as US operations in Qatar arranged flights for several displaced persons at a US military base in Ramstein, Germany.
American citizens and Afghans who worked for US forces in Afghanistan kept trying to leave the country and go to Kabul airport.
There were numerous accounts of some difficulties in getting to and from the airport, some stopped by Taliban fighters who now control Kabul.
President Joe Biden said Friday that US troops had to move out of the airport to help 169 Americans enter, possibly at risk of a conflict with the Taliban.
Kirby denied the allegations.
"They were very close to the airport. Very close," he said.
"And in a short time, with a short distance, some of our troops were able to get out of there and retrieve them and bring them in," he said.
Taylor said the Taliban were mostly cooperating with US officials to allow holders of US passports or visas to enter the airport.
"There are constant contacts and it is being received," he said.
And we are seeing that the things we are asking for are passing and they are happening and getting better. "