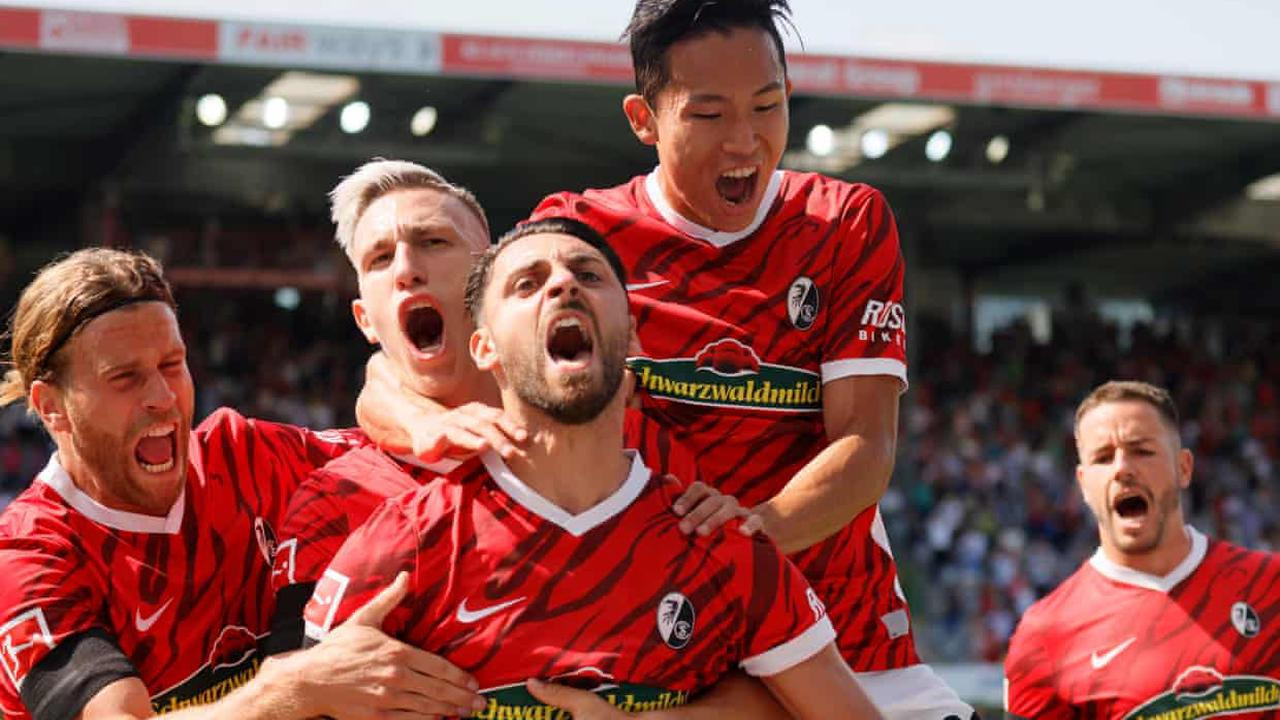 Berlin:

Borussia Dortmund suffered a crushing 2-1 defeat in Freiburg on Saturday when star striker Earling Braut Holland emptied the rare Bundesliga.
It was the first time Dortmund had lost to Freiburg in Germany's top flight in 11 years, just four days after Saturday's 3-1 defeat to Bayern Munich in the German Super Cup.
"We made stupid mistakes twice!" Dortmund center-back Manuel Akanji has been ruled out.
"We gave a free kick to the first and the second goal was a counter attack.
We can't invite opponents to score, especially when we have Champions League aspirations.
Dortmund will discover their group opponents in the draw for the Champions League on Thursday.
Freiberg took the lead when dead ball expert Vincenzo Griffo exploded in a brilliant free kick just six minutes later.
Dortmund beat Eintracht Frankfurt 5-2 in the opening weekend, but the visitors' defensive weakness resurfaced, which was a problem last season.
After losing the ball to England midfielder Jude Bellingham, Freiburg's forward Roland Stitch was left without a mark to break his shot as the hosts doubled their lead in the 53rd minute.
Bellingham edited the defense with a strong run, which led to Freiburg midfielder Yanke Kettle taking half an hour to put the ball into his net.
Freiburg has been unbeaten in his last 19 meetings with Dortmund since May 2010.
Bayer Leverkusen later beat Borussia Mچnchengladbach 4-0 at home.
Visiting goalkeeper Jan Sommer started a nightmare when Mitchell Baker's shot hit the post, Gladbach deviated from the keeper and swerved to the line for his goal.
Czech striker Patrick Schick then doubled Leverkusen's lead in the eighth minute.
Gladbach beat striker Marcus Thoram just 20 minutes later with an injury, then his captain Lars Standel saved a penalty just before the break.