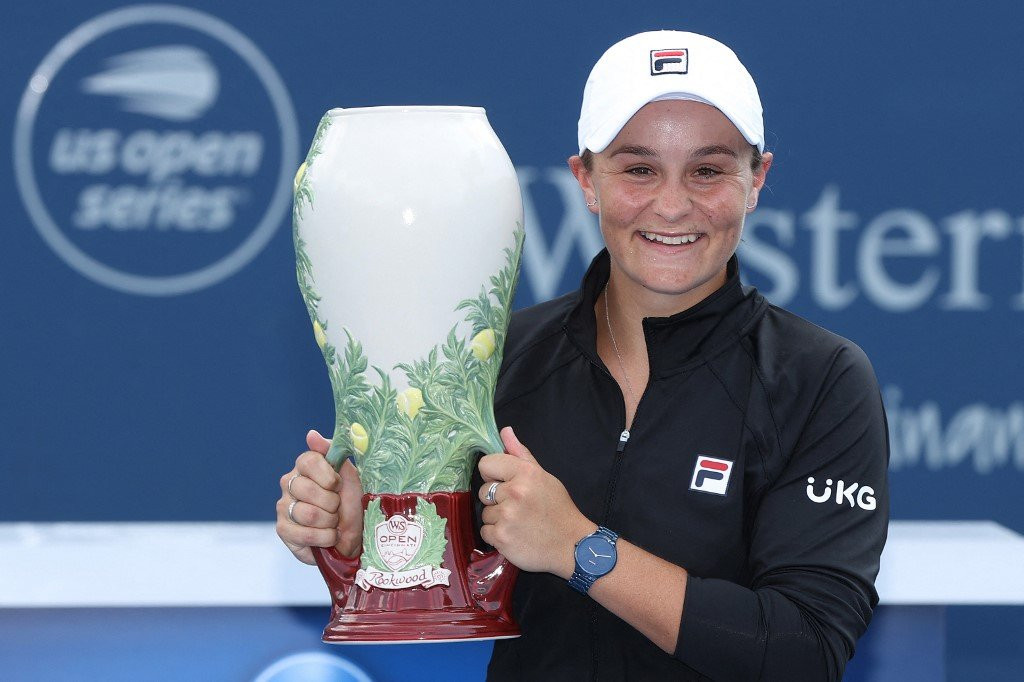 Cincinnati:

World No. 1 Ash Barty will reach the pinnacle in Cincinnati on Sunday after beating Swiss wildcard Jill Teachman's brave race 6-3 6-1 to win the Western and Southern Open titles.
Wimbledon champion Barty will now bid for her third Grand Slam crown, after first-place winners Angelique Kerber, Victoria Azarenka and Barbora Krzikova on the hard court in New York.
"It's been a great week. I feel like with each match we're getting better and better in most parts of our game.
"Today against Jill I think I was really able to play with confidence and confidence, after the ball, aggressively and a little run on, which was going to be important in a big final.
"I think we're just excited that we've got a match under our belt here in Sensei under tough conditions, and that has given us a great place to go in New York."
Barty came out of the Tokyo Olympics with a doubles bronze medal and a disappointment when her struggle for gold in the singles ended with her first defeat at the hands of Sarah Sorbes Tormo.
The change of scenery in the United States has done a wonderful job, with a more aggressive mindset.
"I felt that these conditions were repaying good service and good first strike tennis," said the 25-year-old.
"While it doesn't have to be stockpiled all the time, I felt I wanted to push myself this week to focus more on my service."
World No. 76 Teachman will also head to Flushing Meadows with renewed confidence in his game after a great week, which upset US Open champion Nomi Osaka, Carolina Plaskova and Olympic champion Belinda Binsk.