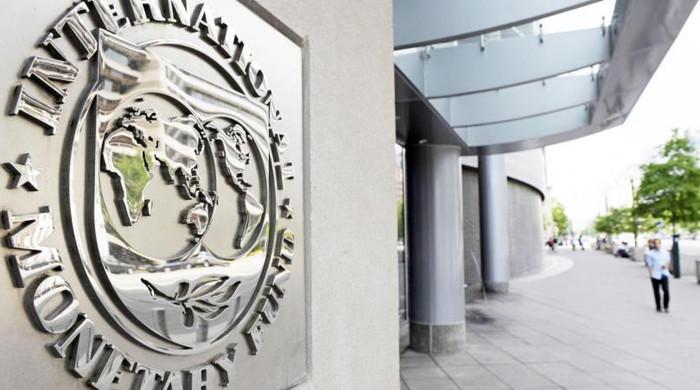 ISLAMABAD: The International Monetary Fund (IMF) has released 2. 2.75 billion to Pakistan, the State Bank of Pakistan (SBP) confirmed on Tuesday.
The money was transferred by the international moneylender as part of the recently announced Special Drawing Rights (SDR).
The central bank tweeted Tuesday morning, "The SBP has received 2. 2.75 billion from the IMF, as part of the recently announced SDR allocation by the IMF."
Pakistan was due to receive عام 650 billion from the International Monetary Fund (IMF) on August 23 to increase global liquidity among the world's corona virus epidemics.
The money was transferred directly to the SBP, which has further improved the country's foreign exchange reserves and is expected to have a positive impact on the economy.
On August 2, 2021, the IMF's Board of Governors approved a general distribution of R 650 billion worth of SDRs to increase global liquidity.
According to the IMF statement, the distribution will benefit all members, meet the long-term global demand for reserves, build trust and promote resilience and stability in the global economy.
This will especially help the most vulnerable countries that are struggling to cope with the effects of the Cowade 19 crisis.
Meanwhile, the IMF's managing director, Kristalina Georgieva, said in a statement that the split was an important shot for the world and a unique opportunity to deal with this unprecedented crisis if used wisely.
"The SDR allocation will provide additional liquidity to the global economic system – replenishing countries' foreign exchange reserves and reducing dependence on more expensive domestic or foreign loans. And you can use it to intensify your fight against the crisis.
He said that quota shares in SDR IMF are being distributed among the countries in proportion. This means that about 27 27.275 billion is going to emerging and developing countries, of which low-income countries will receive about 21 21.2 billion – in some cases equal to 6% of GDP.
"SDRs are a valuable resource and the decision to make the best use of them depends on our member countries. To deploy SDRs for the maximum benefit of member countries and the global economy, these decisions must be prudent and informed.
He added that the IMF will also provide regular updates on all SDR holdings, transactions and trading – including a follow-up report on SDR usage over a two-year period.