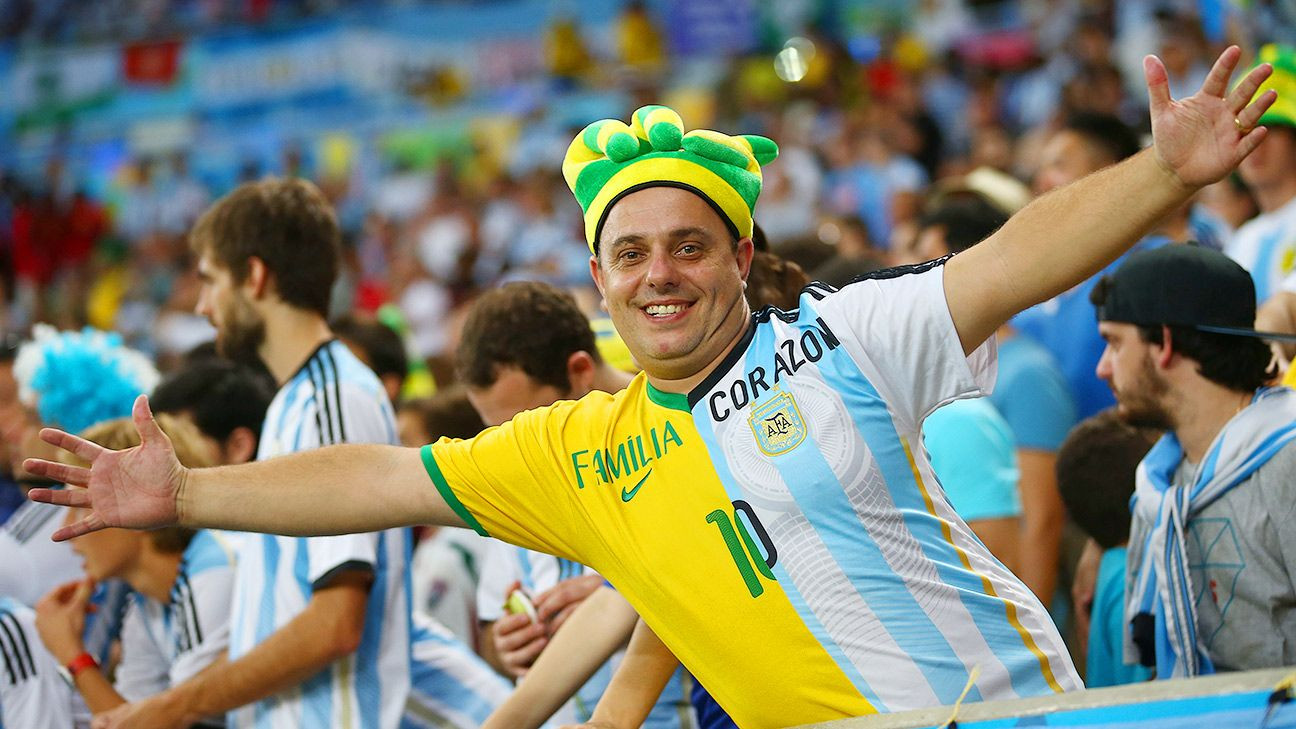 Buenos Aires:

Argentina and Brazil announced on Tuesday that they would use next month's World Cup qualifiers as test events for the return of football fans to stadiums following the ban imposed by Code 19.
Argentina's Minister of Tourism and Sports, Matthias Lemans, said a pilot scheme for a visit to Bolivia at the Memorial Stadium with a capacity of 70,000 on September 30 would take place on September 9.
Meanwhile, Sao Paulo's sports secretariat said in a statement that it would allow 12,000 spectators at the 48,000-capacity New Quیکاmica Arena in Sao Paulo to clash with rival Argentina on September 5.
However, news of the English Premier League earlier in the day could expand on both plans.
The Premier League has announced that its clubs will not release players for international matches in the UK's list of the most dangerous places in the world for corona virus epidemics.
That means Brazil could do without Liverpool 'Fabino, a midfielder, forwards Roberto Firmino and Golison Allison Baker, Manchester United midfielder Fred and Chelsea center-back Thiago Silva.
Argentina goalkeeper Emiliano Martinez, forward Emiliano Bondia, both Austin Villa, and Tottenham will be without Cristian Romero, center-back and midfielder Giovanni Lu Celso.
In Spain, La Liga said on Tuesday evening that it would support clubs that refuse to release players.
With Ecuador and Venezuela yet to announce their squads, 25 players from 13 Spanish clubs have already been called up for the South American qualifiers.
English and Spanish moves have yet to impress Paris Saint-Germain duo Lionel Messi and Neymar, but it remains to be seen whether other European leagues will replicate the move.
Fans were last allowed in stadiums in Argentina and Sao Paulo in March 2020.
More than 110,000 Argentines have died from covid 19, affecting more than 5.1 million in a country of 45 million people.
It is one of the worst affected countries in Latin America.
More than 27.3 million people have received at least one Covid 19 vaccine, with 27% of the population fully vaccinated.
"We understand that (the Bolivia match) is an event that deserves this extraordinary initiative that represents it. It will allow us to assess how the (health) protocol is being implemented," Lehmann said. Will be done. "
Sao Paulo is Brazil's most affected city, with 36,700 deaths and more than 930,000 cases in its 12 million population.
The Sao Paulo Sports Secretariat said in a statement: "Only spectators who submit a negative (Cowid 19) test within 48 hours of the event will be allowed."
If the test event is successful, the state of Sao Paulo will allow a full stadium from November 1, meaning 60,000 people can attend the Formula One Grand Prix in Interlagos on the weekend of November 5-7.