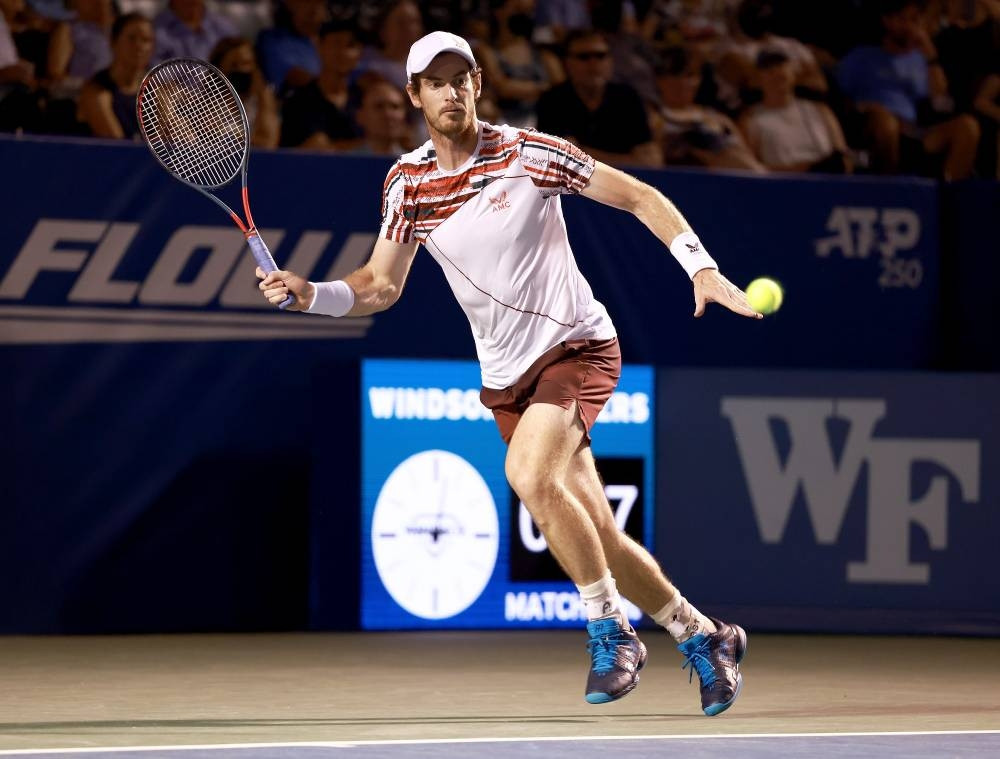 Los Angeles:

Former world number one Andy Murray was knocked out of the ATP Winston Salem event on Tuesday, losing to American Francis Tiafo 7-6 (7/4), 6-3 in the second round match at Wake Forest University.
Murray, 34, has been battling late injuries, including a back problem that has limited his time on the court this season and has resulted in four wild cards to enter the Winston-Salem draw. Need one of the spots.
Tiafo is advancing to the third round of the Hardcourt tournament, where it will face either Thiago Montero or Eduardo Nava.
"The positive thing is that I went well and served well but my level is up and down with no consistency," Murray said. "There are moments in matches where I play well and then I make mistakes or miss out. I wish I wasn't doing that.
My level in the world is around 50 or 60 points, it has nothing to do with the physical aspect. "
Murray won a straight set against Noah Rubin, the lucky loser in his first round match, who was Nick Kyrgios' last-minute substitute.
Asi came out with moments of injury before the scheduled showdown, forcing the organizers to find a rival for Murray on Sunday night.
Rubin was out of gas against Murray after resting for just an hour between his two-hour qualifying final and his crucial draw.
Murray had no luck against Tiafo, which ended Scott with a strong all-around play.
Tiafo threw three axes, winning 76% of his first serve points and 65% of his second serve points in an hour and 49 minutes.
The pair met only once before Murray won a thrilling three-set contest in Cincinnati last year.
Murray is now heading to the US Open, where he won his first of three Grand Slam titles in 2012.
Tiafo, 23, had a fruitful experiment for a few weeks during the US hard court swing. He reached the third round of the Toronto Masters and defeated Yugo Humbert in Cincinnati.
In addition, Hungary's fourth seed Martin Foxox defeated Japan's Yusuke Watanoki 7-5, 6-1 and Finland's Emil Rossovori defeated fifth seed Alexander Bublik 6-2, 7-6 (7/5). ۔